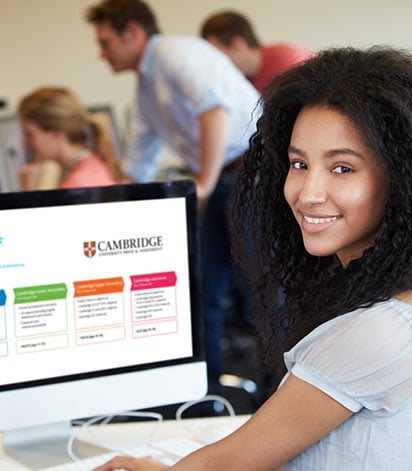 "The CEM assessment data and reports have given us insight for both teachers and parents alike. CEM has given us authentic data which helped us understand more about each student and the factors that play a part in their achievement."
Vandana Arora, Nahar International School,
Mumbai, India
Understand and embrace students' potential with baseline assessments
High quality assessment is the foundation for learning that helps every student flourish.
Cambridge CEM's baseline assessments support sequenced learning across all stages of the Cambridge Pathway and help teachers take their students along the route to educational success.
Confidently assess your students and create a personalised teaching and learning strategy in the Cambridge Primary, Cambridge Lower Secondary, Cambridge Upper Secondary and Cambridge Advanced years.
Understand your students' potential
Establish a clear path forward
Measure your impact
How does baseline assessment align with the Cambridge Pathway?

Why do Cambridge International schools choose Cambridge CEM?
Growing from Cedar College, The Cedar School is a newly established secondary school in the city of Karachi, Pakistan. Taking a holistic approach from Grade 4, learning at The Cedar School takes on Cambridge Global Perspectives and leads into interdisciplinary studies...
CEM baseline and diagnostic assessments add huge value to Cambridge International Schools and the quality of its assessment is widely recognised in the UK and globally."
The single thread running through all the grading decisions at The Cedar School has been CEM assessments. It has been a vital tool with so many benefits, from setting standards and raising expectations, to helping us support students and staff, to measuring school performance."
Rukaiya Salman, Head of Cedar School System,
The Cedar School, Karachi, Pakistan
Cambridge CEM assessments help you to: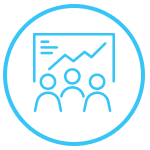 Understand potential
Personalised and tailored assessment
---
Immediate insight into individuals and whole year groups

Identify strengths, barriers to learning and areas for support

Compare ability levels between students and cohorts

Indicators to grades at GCSE, IGCSE and A Level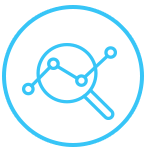 Establish a clear path forward
Identify barriers to learning
---
Raise expectations and set motivational targets

Support conversations with parents

Data to support professional judgement

Target support and plan early interventions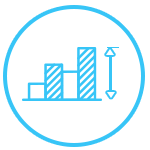 Measure impact
A whole school perspective
---
Examine student outcomes and inform school improvement

Measure the impact of your teaching

Monitor trends over time

Share best practice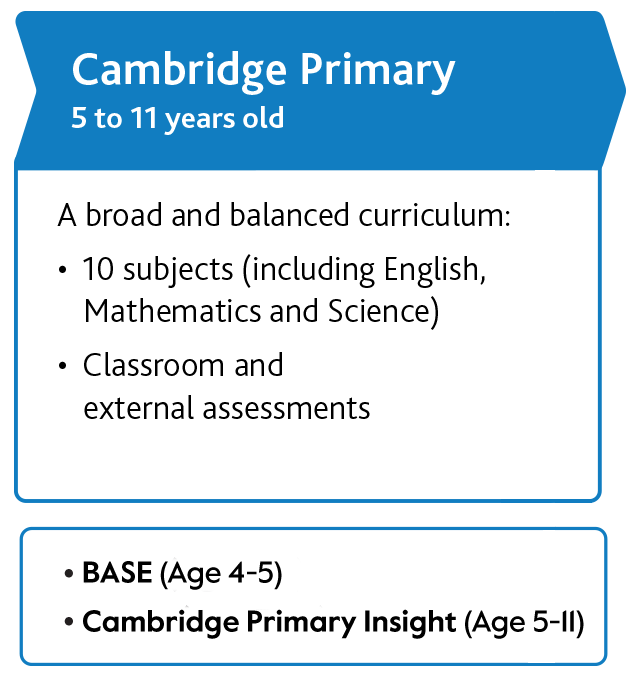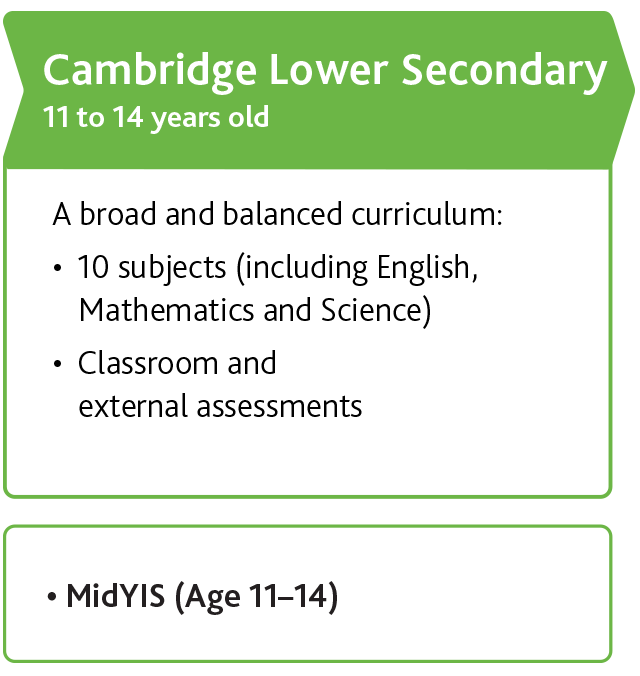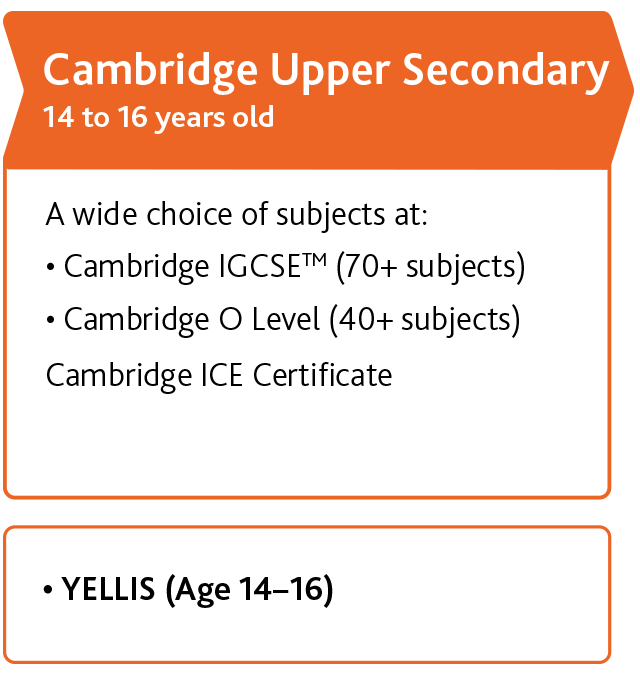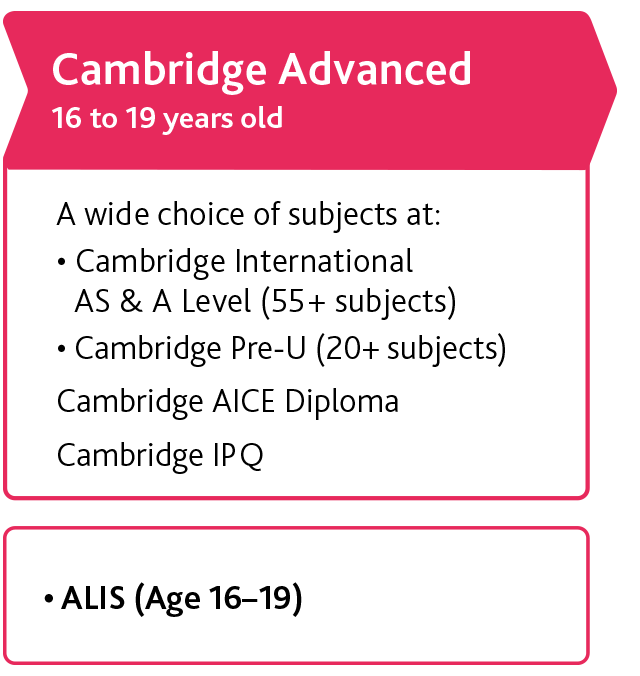 "We looked at many assessments until we found CEM. We liked the fact that CEM is part of Cambridge, so it fits well with all of our programmes, and that the assessments were research-based and used extensively in the UK and around the world."
Vandana Arora
Principal, Nahar International School, Mumbai, India
"Having the CEM data throughout all of the disruptions last year was so useful as it gave us scientific evidence to support examination predictions; it was so easy for us to share all of the predictive data and historic data with Cambridge."
Vanita Uppal
OBE, Director, The British School, New Delhi, India
"We needed a tool to help us determine the level of learners before they start a course. We also wanted a way of measuring the impact of teaching interventions on learning, and a means of setting realistic teaching targets for teachers. CEM tests help us understand each child's potential. We have found CEM's data to help us develop informed teaching and learning interventions before the start of each Cambridge course. This has led to better results in Cambridge exams."
Jackline Aming'a
Head of School, Oshwal Academy Mombasa, Kenya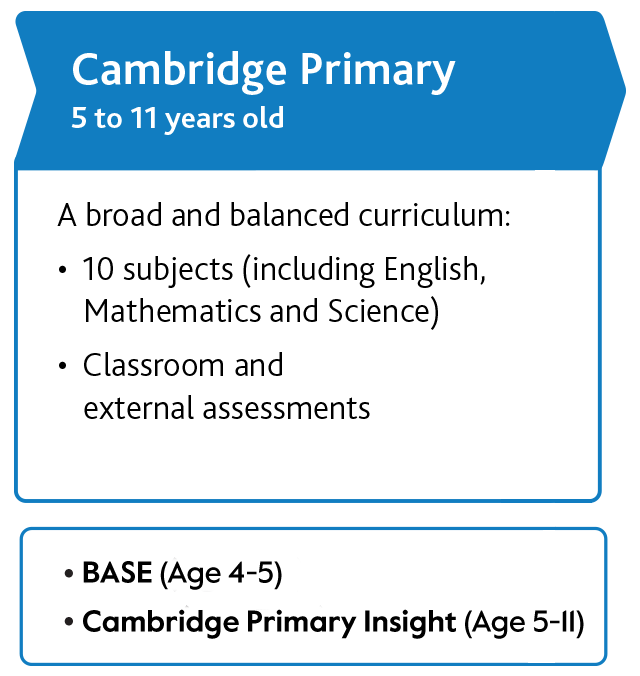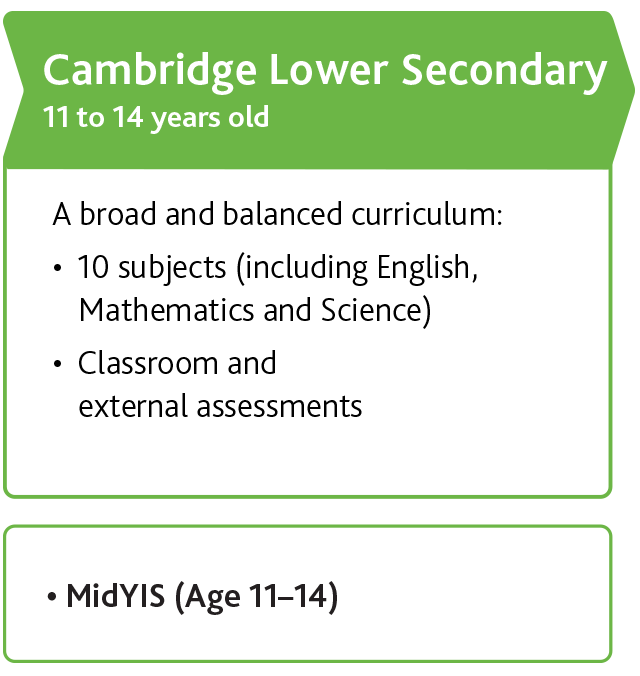 MidYIS
uncovers your students' abilities and potential, supporting you to set targets and learning in the Cambridge Lower Secondary years... Learn more >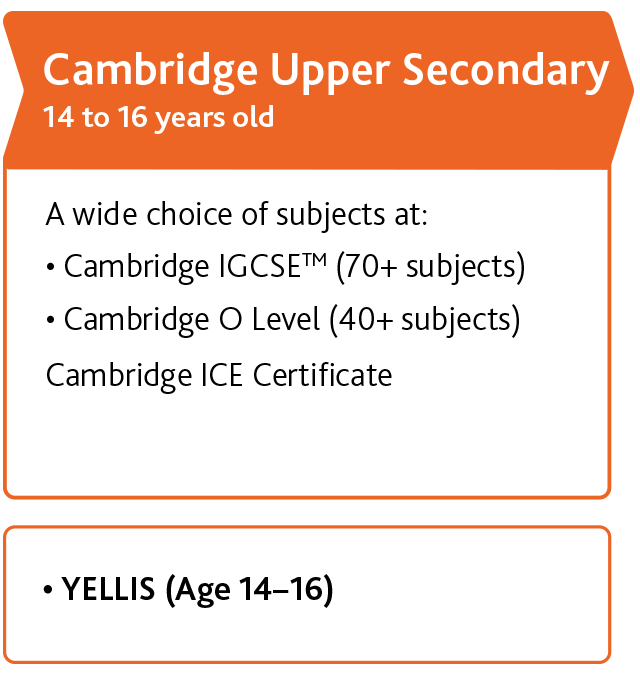 Yellis
provides powerful information to support students' progress, set targets and inform teaching and learning in the Cambridge Upper Secondary years... Learn more >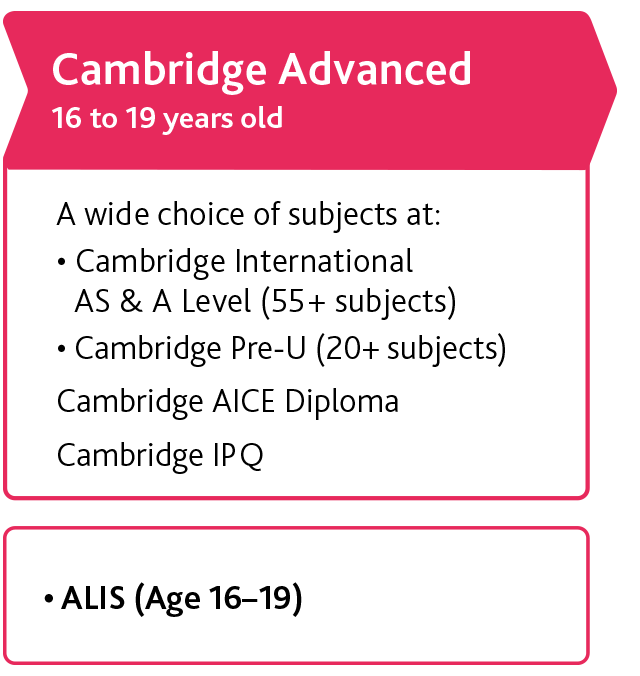 Alis
reveals students' potential and offers a strong foundation to support learning during the Cambridge Advanced years... Learn more >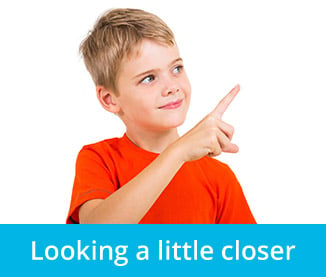 Who is Cambridge CEM?
Cambridge CEM is a not-for-profit organisation on a mission to unlock every student's potential with the very best learning and research solutions. We're part of the Cambridge family, alongside Cambridge University Press & Assessment. We've been helping teachers clearly see what's happening in the classroom for 40 years, empowering students in over 109 countries to achieve ever-greater things.