CEM Select Entrance Assessments
Helping you select the right pupils for your school
Age: Suitable for entry into Years 7, 8, 9 and 10
Avg Duration: 60 minutes
Assessment: Digital (download)
Sections: Numerical, Verbal and Non-verbal ability
Price:
Costs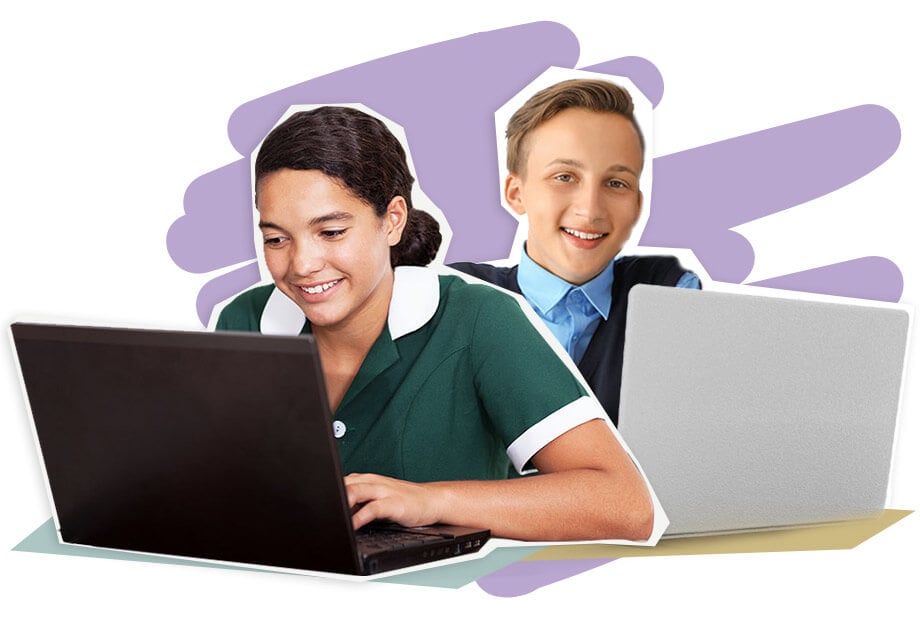 What is CEM Select?
CEM Select computer assessments are designed for selective independent schools, partially-selective state schools, Grammar Schools and schools with fair banding admissions. They enable children to demonstrate their academic potential ensuring a fair school admissions process.
Assessments that enable children to demonstrate their academic potential without the need for excessive preparation
Suitable for 11+, 13+, late transfer, and fair banding
Easy to run computer assessments, with quick turnaround of results
Powerful information to help schools identify the right candidates
CEM Select Entrance Assessments can help you identify pupils who are likely to be successful in an academic secondary school. They measure verbal, non-verbal and mathematical skills that form the foundations of further learning. The assessments are designed to enable children to demonstrate their academic potential and ability without the need for coaching and excessive preparation. The assessments support developed abilities in reading and maths that rely on genuine understanding rather than learning through repetition.
Easy to set-up and run
Every school has their own secure account through which they access the assessment and the feedback reports. The assessments must be downloaded to the local network or computer. Candidate details are not needed in advance as candidates complete their own details at the start of the assessment. We provide step by step guidance to help you set up and run the assessment.
How it works
Each child completes the assessment independently, working at a computer and guided by on-screen instructions, meaning it can be carried out with as many candidates as you can cater for in a sitting. Feedback is available to download from the secure website within 72 hours.
Pupil support
CEM Select Entrance Assessments come with 25% extra time versions that have been designed for candidates with special educational needs.
Mitigating against advantages from test-specific tuition
New assessment paradigms are introduced to reduce the predictability of assessment content. Content is developed independently from all other CEM assessments, ensuring that candidates who have used our other systems are not advantaged by familiarity with existing assessments.
Fairness
We strive to make the selection process fair for all candidates, and our assessments are designed to enable children to demonstrate their academic potential and achievement. In order to maintain the fairness of our assessments we do not provide any commercially available practice materials (including practice or past papers), and we do not endorse any other commercially available resources or tuition services.
All candidates receive standardised familiarisation materials, designed to prevent undue anxiety for candidates sitting the assessments.
Find out more
How do other schools use CEM Select?
"The move to CEM Entrance Assessments was an unqualified success. The administration was straightforward, inspiring confidence (and gratitude!) in the staff responsible for supervising the whole process. Most important of all for us, the assessments seemed to produce the right results: a cohort both eager and able to take on the challenge of high academic expectations."
Headmaster
Boys' Grammar School
"With regard to the outcomes in terms of the quality of our intake, there has been a marked improvement measurable through both MidYIS data and prior attainment at KS2. In school we have also noticed a difference in attitude and approach with students selected using CEM assessments."
Headteacher
Girls' High School
"I wanted a test that delivered the brightest boys regardless of whether they could afford to be tutored – and that's clearly what we've got."
Headteacher
Boys' Grammar School
Which CEM Select Assessment is right for your school?
11+ and 13+ Assessments for Independent Schools
There are two versions of CEM Select for independent schools looking for an 11+ or 13+ assessment:
CEM Select Evaluate provides year-on-year comparability, results are age standardised and are included.
CEM Select Challenge offers a number of versions of the assessment. This provides the opportunity to use the same test each year to provide year on year comparability or to select a different test each year. Raw scores are reported, including sub-section scores and a total score to enable you to rank your candidates.
Late Transfer Assessments for Grammar Schools
CEM Select Mid-Year Transfer is specifically designed as a late-transfer test for Grammar schools and is suitable for entry into years 8, 9 and 10. Results are age standardised and benchmarked against your existing pupils. Raw scores are reported, including sub-section scores and a total score to enable you to rank your candidates.
Contact us for information about customised entrance assessments.