Secondary Baseline Assessments
Our secondary baseline assessments are there so you can discover and progress your students' potential as they start and progress through secondary school.
Spanning from ages 11 to 16, our MidYIS and Yellis assessments are designed to help predict up to GCSE and IGCSE. They test a range of sections including vocabulary, maths, and non-verbal skills, with an average duration of 50 minutes for both tests.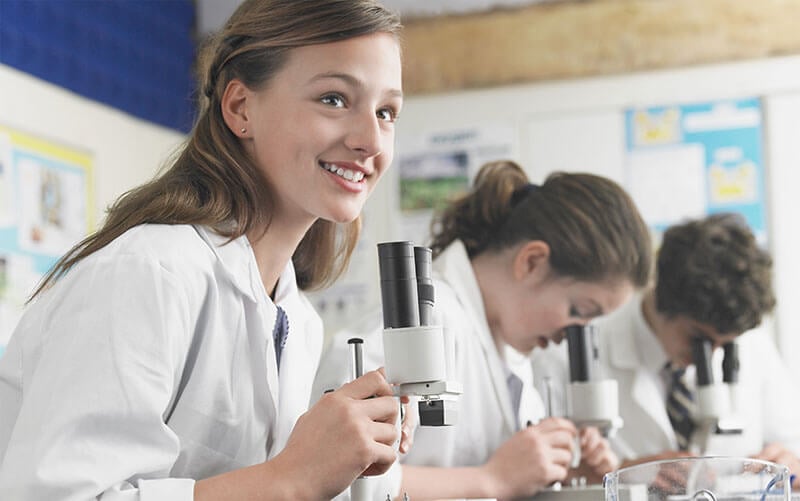 start your students' secondary journey
Unlock and empower their potential throughout secondary school.
With MidYIS, gain a unique insight into your students' strengths and what topics they need to build on, right from the start of secondary education. This powerful tool works to not only help you stretch your bright sparks but empower those students who need a little extra boost, too.
What is MidYIS?
MidYIS an interactive, student-friendly secondary school assessment for 11-14-year-olds. The perfect complement to a teacher's intuition and experience, this assessment benchmarks students' abilities across vocabulary, maths, and non-verbal skills.
Independent of any curriculum, this secondary school baseline assessment is split into four sections which cover:
Vocabulary – a strong performance indicator across all subjects
Mathematics – fluency in maths, rather than taught concepts
Proofreading, perceptual speed, and accuracy – beneficial to exam situations
Non-verbal ability – aligns well with maths, science, geography and art subject performance
What are the benefits of MidYIS?
Set your student up for a successful learning experience with short and long-term benefits with this secondary school baseline assessment. They are:
Short term wins:
Get valuable performance indicators to help you motivate students
Perfect for parents evening as it shows potential clearly with objective information
Uncover your students' hidden talents or show areas that need support
Understand how a student's potential will impact the curriculum delivery
Long-term gains:
Boost the quality of your teaching and learning
Build better relationships with students and parents
Shape your students' learning journey and potential
Demonstrate that your school is adding value to your students' education
MidYIS is:

Digital
no paperwork, hassle, or fuss. Just use a computer

Fast
the results are available within 48 hours of completing the test

Adaptive
it evolves with the student's abilities, so no child is left out

Predictive
gives you a better idea of how your students will perform at GCSE or IGCSE level

Baseline
establishes your student's level so you know where to build

Explorative
allows you a deeper understanding of your students' abilities
unleash your student's upper secondary potential
Set your GCSE students up for the next stage of their learning journey.
With Yellis, uncover and gain valuable insight into your students' strengths as they enter the final few years of secondary school. For UK schools, this is a toolkit that gives you an objective perspective on a student's potential to predict GCSE exam results, so you can tailor your teaching plans to meet their learning needs. For international schools, this helps you harness your students' potential for IGCSEs.
Save time in 45 minutes with a valuable, insightful secondary school assessment, that would otherwise take weeks in a classroom to capture.
What is Yellis?
Yellis a student-led interactive assessment, ideal for 14–16-year-olds. It is designed to complement your intuition and experience, showing students what they know, and how they learned it. This assessment paints a full picture of their abilities, so you can identify their learning needs and support students from the get-go.
How does Yellis work?
Yellis is ideal for students starting their GCSE or IGCSE journey. Usually run before the students embark on their GCSE year, this gives you, the teacher, the tools to hit the ground running and get students off to the best start before they sit their exams.
This assessment takes 45 minutes, and students follow audio instructions to guide them through, testing your students' vocabulary, mathematics, and non-verbal abilities.
Choose Yellis to:
Provide a comparison with students from different types of schools
Sense-check exam performance predictions
Uncover hidden potential and empower your students
Identify students who need an extra boost in specific areas
Establish an objective baseline from which you can tailor specific learning plans
What are the benefits of Yellis?
Yellis is here to help your student grasp their potential, with short-term and long-term benefits.
Instant insights:
Understand your students' strengths and ways to support them
Promote open and supportive conversations with parents and students around exams
Help set ambitious, but realistic, goals for students
Setting up a strong foundation:
Set your students up for a successful life in and out of school
Help set your school up for success with empowered teachers and improved learning
Boost the performance and grades at your school, safe in the knowledge your students are unlocking their full potential
Yellis is:

Digital
no paperwork required!

Predictive
lets you see how students are likely to perform at GCSE and IGCSE

Adaptive
evolves with a student's abilities

Explorative
helps you understand what's going on in a student's leaning journey
Exams, tests & assessments
This stage of school life seems like it all gears up to the very first set of qualifications, whether its GCSEs, IGCSEs, National 5, or O Levels, exams are front of class. CEM assessments are not exams and do not offer qualifications or certificates. Rather, CEM's baseline assessments are tools for teachers to support their students learn and prepare to succeed through offering predictions in the form of Chances Graphs.