What is CEM?
We are the Centre for Evaluation and Monitoring (CEM), part of Cambridge University Press and Assessment.
We offer a range of formative assessments for children of all ages, from early years to higher education.
Formative assessments help identify how students are doing before and during their educational experience. They help teachers make the most of every student's potential.
Formative assessments can be baseline assessments (used at the start of a course of study to help a teacher get a clear picture of where a student is in their learning) or diagnostic assessments (used to identify specific strengths and weaknesses to help teachers target their teaching and support).
We also provide admissions assessments to schools to aid them in student selection. Find information about our CEM Select admissions assessments and the 11+ paper-based test here.
Our assessments give teachers insight into your child's strengths, potential and areas for improvement.
We are passionate about empowering teachers to make a difference - helping every student achieve their full academic potential.
About the assessments
Most of our assessments are computer-based. All are administered by your child's school, and your child will be given instructions and support in school to access the test.
Our assessments for younger children are done with the support of a teacher or classroom assistant. Older children take the assessments independently.
Most of our assessments are adaptive – they use a child's responses to decide whether to progress to more challenging questions, or to return to easier ones. Essentially, the assessment automatically adapts to a child's ability.
Each assessment measures a range of verbal, non-verbal and mathematical skills. Your child's school then receives reports showing how they scored overall, and in each section. Some of our assessments for older children also offer reports showing the likelihood of achieving different grades in exams including GCSE, (I)GCSE, A-Level and the IB Diploma.
Your child's school will choose if and how they share the results with you and your child. Many schools use the CEM assessment reports to support discussions with students about goal setting, areas of support needed, and learning plans to help them achieve their full potential.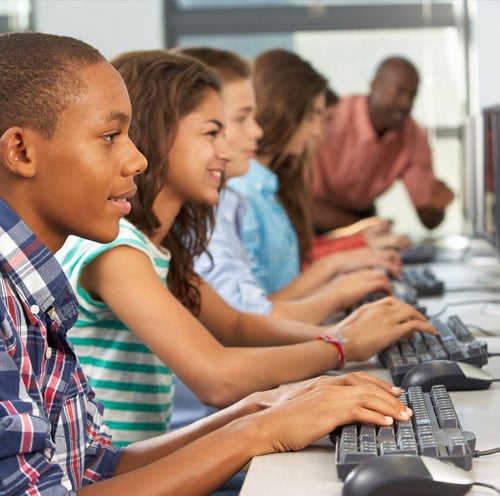 Find out more about the different assessments:


Our assessments are grounded in nearly 40 years of research, and proven to measure skills that are excellent indicators of future academic achievement."
- Dr. Irenka Suto, Assistant Director of Assessment, CEM