Support
We're here to help you at every stage of your assessment journey. Here, you'll find all the information you need to get started and more ways to turn your data into insight. From FAQs to technical information to professional development, explore the support that's here for you.
Contact Cambridge CEM
All the information you need to get in touch with us, ask any questions or sign up for our regular updates.

Professional Development
Transform your information into insight and get the most out of your assessments with our range of Professional Development courses.

Accessing your assessments
Logging in for the first time? We'll send you your username and password via email for your secure site.
Our Help Centre is available 24/7 and can be accessed through your secure site.
Log in to discover assessment and report guides, videos and more FAQs.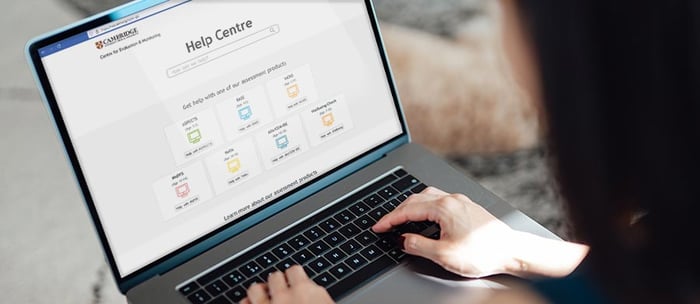 General Technical Information
Make sure our assessments are compatible with your school systems.

Terms and Conditions
Information on how we process and handle your personal data, including our privacy notice.

GDPR
Here you can read through our data protection policies and access EULAs for recent academic years.