Actionable insights designed for
multi-academy

trusts
Quickly and easily report on student ability
across all academies within your trust
Ensure the best educational outcomes for your multi-academy trust students with Cambridge CEM's adaptive assessments. Turn comparable data across the trust into action in every classroom with a picture of the abilities and potential of all your students.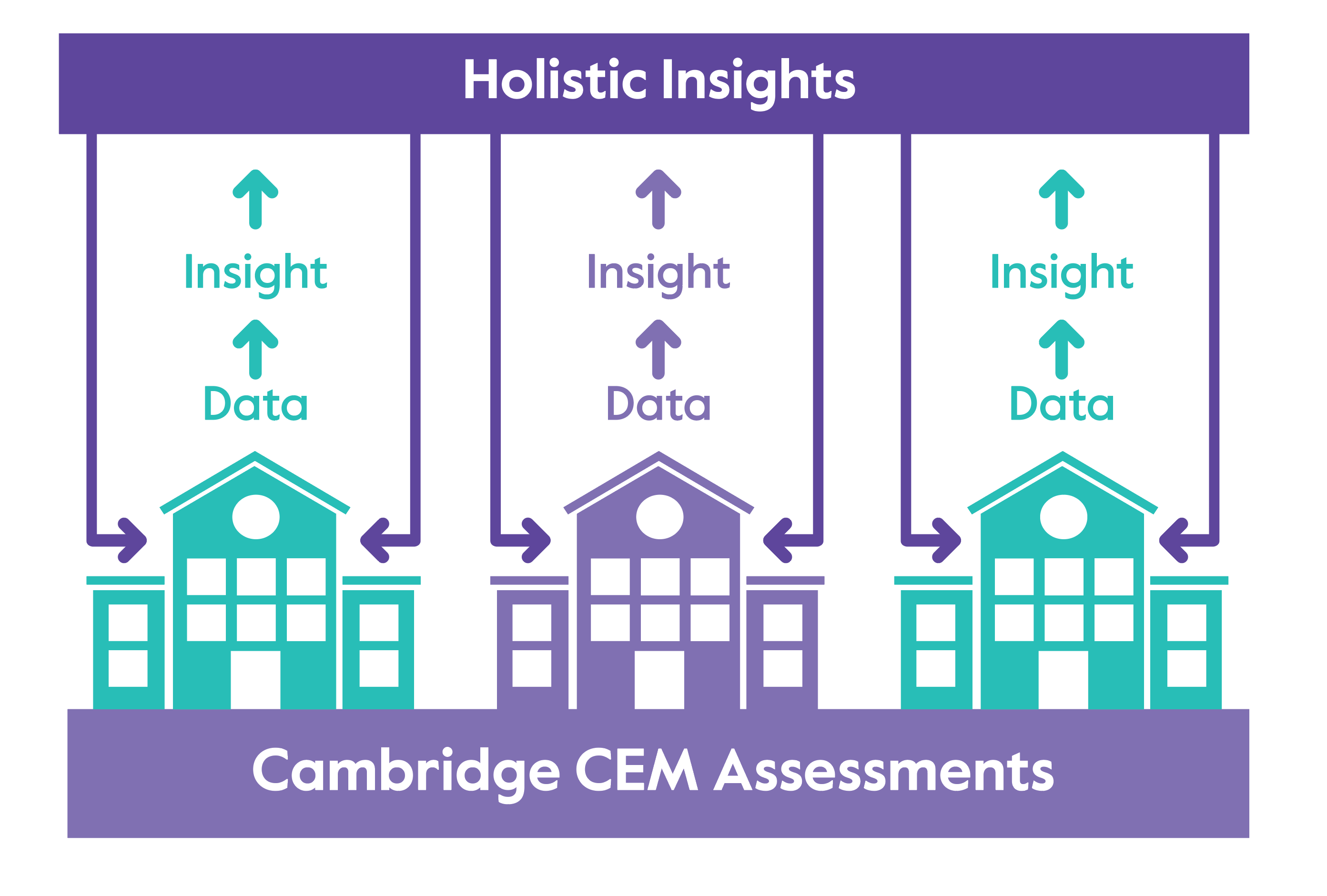 We designed CEM's suite of assessments for students aged 3-19. This makes them perfect for your multi-academy trust's primary, secondary, and post-16 academies. Ensure that assessment is consistent with our wellbeing check, baseline and attitudinal assessments.
Why choose Cambridge CEM for your multi-academy trust
Give all your students equal opportunity and support with individual reports to help plan intervention
Compare scores in each academy with the national picture
Export your assessment data into your Learning Management System (LMS). This provides a holistic picture of student ability alongside other methods of assessment
Ensure your students are being measured reliably and objectively with independent standardised assessments
Quickly identify areas to focus on for academy improvement
Save time and teacher workload with quick results. Results are automatically available to academy and trust leaders and governors. These results help showcase student development to parents
Identify strengths and weaknesses of new academies joining the trust and offer the best support
Better connected data across your multi-academy trust
Join us for an upcoming free webinar on how CEM's suite of assessments for primary, secondary, and post-16 can provide your trust with a quick and holistic picture of student potential.
What assessments are available for multi-academy trusts?
Our adaptive baseline assessments and Cambridge Wellbeing Check are available for primary, secondary and post-16 multi-academy trusts.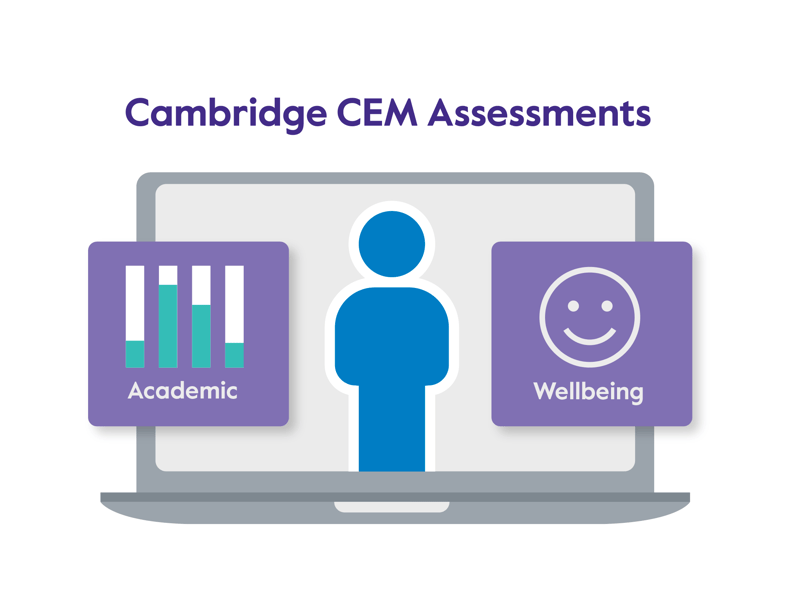 Professional development for trusts
We designed our professional development courses for multi-academy trust:
Teachers
Middle leaders
Senior leaders
These courses offer the tools for efficient reporting and speedy intervention to improve student abilities. Our bespoke packages are available for trusts to receive made-to-measure consultations. They also provide data evaluations tailored around your data and the needs of the trust.
"[CEM assessment] data ensures we can see the cohort differences and schools can learn from other schools, get tips and adjust their curriculum to make it bespoke for their needs. The schools are excited about the possibility of comparing it with KS1 and KS2 because of the standardised element of the feedback. They have been able to show monitoring visit teams, or Ofsted, the objective data and talk through it clearly."
Ark academy group
Why choose Cambridge CEM?
Cambridge CEM has worked with schools for over 40 years to develop the most effective and easiest-to-use assessments. We aim to unlock the potential in children. Our tools for analysing our assessments provide evidence-based insight. This ensures your students receive the best possible educational outcomes. We base our standardisation on 600,000 students annually – a larger sample than our competitors. This ensures that our reports provide accurate data on your student's abilities.