The Cambridge Wellbeing Check
A student-led assessment
Promote positive student wellbeing by clearly understanding how your students feel and where they need support.
Age: 7-18 years
Avg Duration: 20 minutes
Assessment: Digital, Online
Find out more Buy Wellbeing Check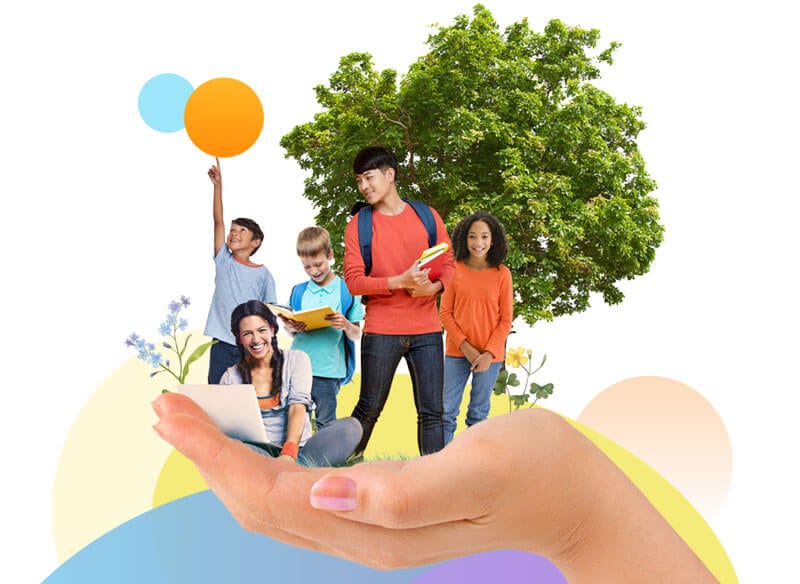 Are you interested in embedding wellbeing in your school?
Find out everything you need to know at one of our free, 45-minute Cambridge Wellbeing Check Webinars.
Watch this space for more live webinar dates or catch up on our latest Cambridge Wellbeing Check Webinar.
Why choose the Cambridge Wellbeing Check?
The Cambridge Wellbeing Check gives you unprecedented insight into your students' feelings.
It helps you to:
Assess students' day-to-day wellbeing
Monitor the times when they might be feeling low, stressed, pressured by exams, or coping with change
Teach, explore and evaluate your students' wellbeing
Improve your teaching with actionable reports
Help students feel good and do better.
Teach Secondary Awards
The Cambridge Wellbeing Check has been Highly Commended by the Teach Secondary Award!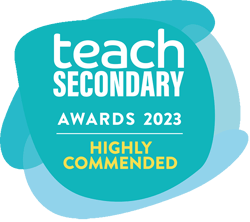 What is the Cambridge Wellbeing Check?

Get a complete picture of your students with greater insight into their academic success.

Identify areas where students are feeling good and doing well and when and where they need additional support.

Understand how students are feeling during stressful periods – such as examination time.

Evaluate how students are feeling throughout the academic year.

Compare your students at an individual, class, and year-group level.
Why use the Cambridge Wellbeing Check?
Are your students in the best position to flourish?
Wellbeing has a real impact on a student's experience of school and how well they perform. The Cambridge Wellbeing Check is here to give you a clear picture of wellbeing at your school and support you in helping students aged 7-18 feel their best.
The check equips you with the tools you need to evaluate, explore, teach and promote wellbeing – and have a lasting, positive impact.
Our Wellbeing Check is a quick and intuitive, student-led digital assessment based on published research by the University of Cambridge. Instant feedback and reports empower you to have a positive, lasting impact on your students' wellbeing. Give your students the support they need to flourish and improve throughout their learning journey.
How does it work?
The Cambridge Wellbeing Check is a simple, student-led assessment that takes about 20 minutes of screen time (it works on desktop, tablet and mobile devices). We designed the test specifically to work as part of existing wellbeing or pastoral care teaching, complementing and enhancing what you're already doing. It's not a tool to measure or diagnose a student's mental health. The reports help all teachers see a complete picture of wellbeing at individual, class and even whole-school levels.
Multiple students can complete the Cambridge Wellbeing Check at the same time. The assessment is flexible and free from paperwork and marking - it even comes with easy-to-integrate follow-up lesson plans.
You can use the Cambridge Wellbeing Check as much as you want or need to over the academic year. We designed an instant wellbeing snapshot to help you track, monitor, and evaluate wellbeing throughout students' learning journeys, such as in the run-up to exams, starting a new year or school, or any other significant milestones.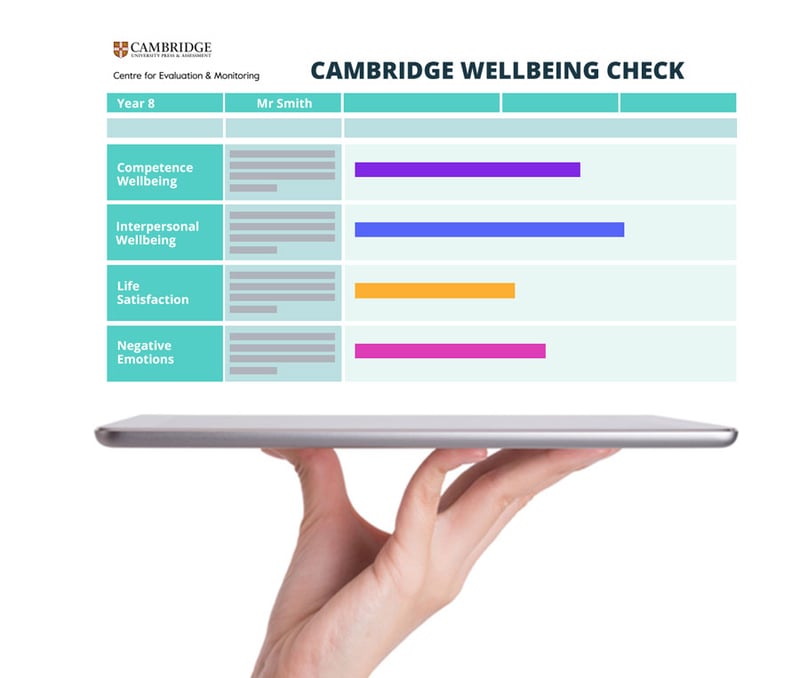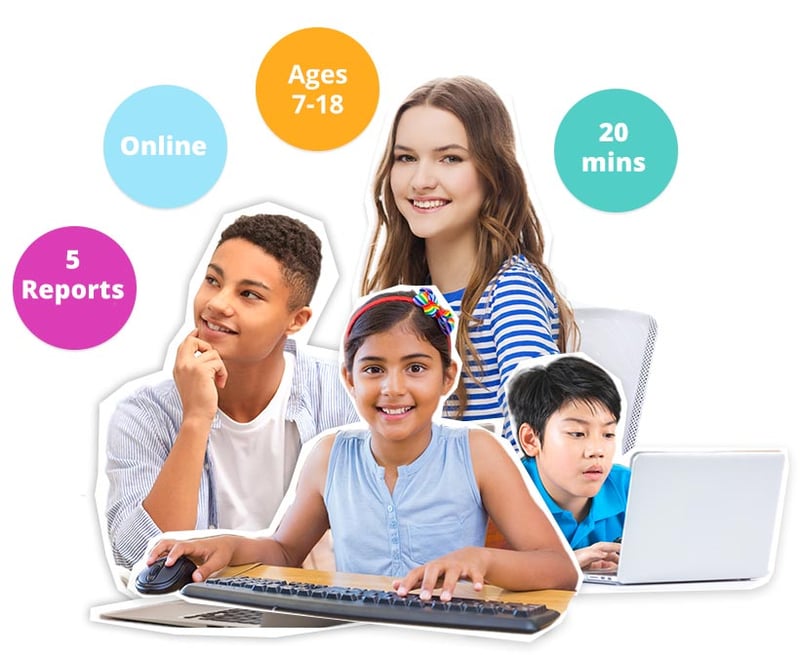 Tools to support you
After your students have taken the Cambridge Wellbeing Check, you'll automatically get the following:
Easy-to-understand reports
Get a clear picture of how each of your students is doing across four areas of wellbeing:
interpersonal wellbeing
life satisfaction
competence wellbeing
negative emotions.
You'll be able to look at each student's wellbeing over time and see how this changes over the year, allowing you to put targeted support and interventions in place.
Longer term, you'll also be able to compare groups or classes in your school and identify trends across the four wellbeing focus areas covered in the check.
Supporting lesson plans
Understand what you need to do to promote wellbeing in the classroom.
The supporting lesson plans provide guidance tailored to your students' wellbeing check results, which you can use immediately in wellbeing or pastoral care lessons.
Backed by research
The Cambridge Wellbeing Check was developed from a survey developed by researchers Dr Ros McLellan, Maurice Galton, Susan Steward and Charlotte Page in the University of Cambridge's Faculty of Education. The original survey was created as part of a study examining the role of creative initiatives in fostering wellbeing, which was funded by the international creative learning foundation Creativity, Culture and Education.
We've worked with Dr McLellan and her colleagues to refine the questionnaire and bring it to life as a digital check and supporting wellbeing lesson plans.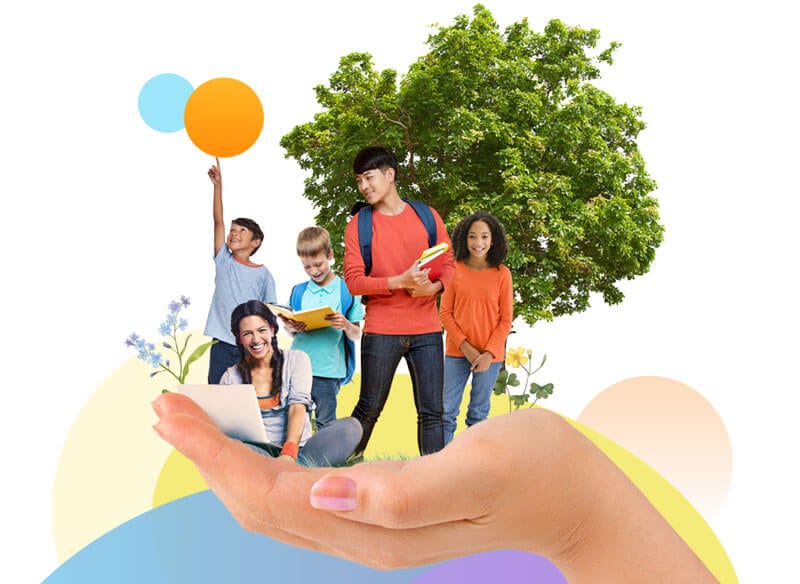 Ready for the Cambridge Wellbeing Check?
Start your school's wellbeing journey and register with us today.