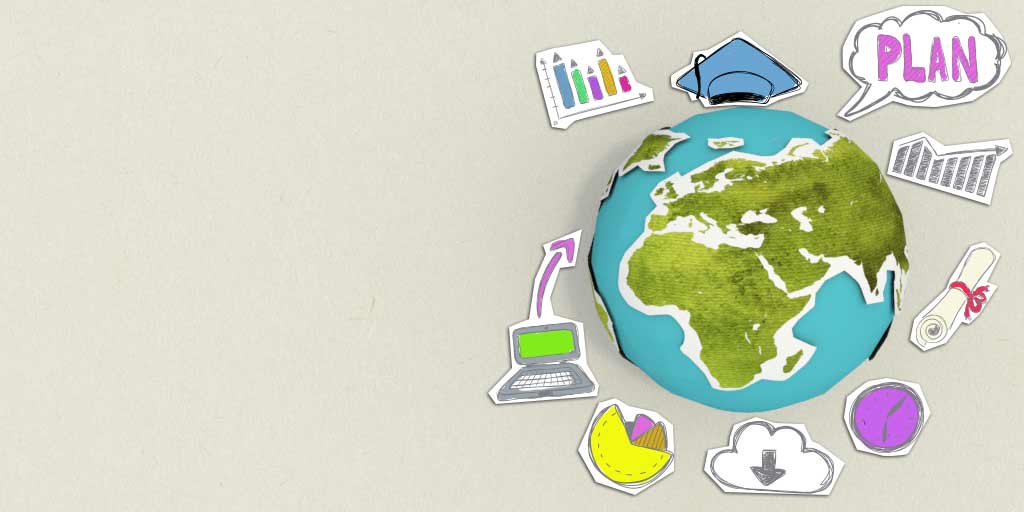 The educational landscape is undergoing a bit of a shift. Just a mild understatement maybe.
But big changes are not exactly new in education, so what's different this time?
Now, teachers are in the spotlight. The current problems with workload, recruitment and retention mean that the government want and need teaching to be an attractive profession to join.
Learn from the past
Way back in 2015, the Carter Review of Initial Teacher Training, set out how the ITT system was performing, highlighting examples of good practice, areas for improvement and making 18 specific recommendations.
The Carter Review stipulated that 'Being able to assess pupil progress effectively is crucial to good teaching' but it also noted that teachers had significant gaps in the theoretical and technical aspects of assessment.
As part of learning about effective assessment, new teachers were to be introduced to important concepts in assessment (such as validity, reliability, norm and criterion referencing). They also needed to be taught theories of assessment (e.g. why, when and how to assess) and how to use pupil data, including training in basic statistics.
At the start of 2019, both Ofsted and the Department for Education are addressing these issues around assessment (again).
What's the plan?
Firstly, in the new Ofsted framework, the proposal to 'ignore all tracking data' has raised a few eyebrows already with the shift from accountability to focus on the quality of the curriculum and away from upholding so-called data driven 'exam factories'.
Ofsted's new framework has the potential to ensure schools strip back to meaningful and effective assessment. However, this is just in the proposal stage – the report is due in April.
Secondly, a potentially more concrete long term plan taking shape is the introduction of the Early Career Framework (ECF), expected to be rolled out in Autumn 2021.
Early Career Framework
Devised by teachers, the ECF will extend the NQT period to two years with a reduced timetable and will offer a much more structured training program directly linked to the teaching standards. There will also be a much greater scope for mentorship and shared teaching as continuous learning opportunities.
The ECF will attempt to bridge the research and practice gap by basing the training on the best research and evidence available. This will include a better insight for new practitioners into assessment theory.
Understanding assessment
The ECF has been structured so that the emphasis on educational research, including assessment theory, means that teachers will benefit from being able to forge new career pathways in their chosen field of expertise.
If we have more experts bridging the gap between research and practice, then we should start to see more effective assessment in schools. And with a better understanding of assessment and knowing what information we need from the data, it should help to reduce teachers' workload or at least make the data drops manageable and meaningful.
Where to go from here?
There's a glimmer of hope that we're heading in the right direction.
The expectations laid out by the ECF mean that new teachers will be clear that their decisions should be supported by assessment and be able to justify its use.
A running theme throughout the ECF is collaboration and communication between teachers. Sharing experience and practice is a gold-mine for gathering evidence, finding out what works and how to help teachers keep teaching.
In this current audit climate, being a teacher will have to include data handling in some form. But we need to make sure that our reliance on data doesn't come at the cost of our teachers.
We know there are still many areas and issues that exist which won't be solved by these new changes. But, in terms of developing a meaningful understanding of assessment, the educational landscape may be looking brighter.
More information
Find out more about CEM's range of standardised assessments
Read Richard Selfridge's blog post: Understanding how Standardised Scores are Calculated