Five Things I've Learned about the Importance of Good Assessment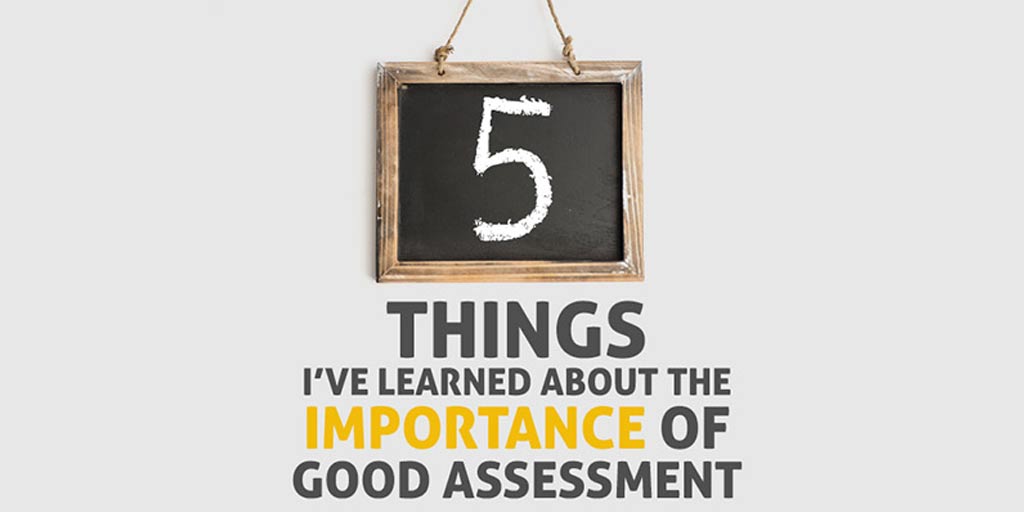 By Alex Quigley
Having been a teacher for nearly fifteen years, it may surprise you to hear that I hold a persistent fear that I have been grossly undertrained on a crucial aspect of learning in the classroom: assessment.
I don't think I am very unique. Teachers are a spectacularly undertrained profession on the whole, given the vast complexity of learning. We do our initial teacher training under immense pressures and tensions, and then, after little under a year, we are chucked our teaching qualification and launched permanently into the deep end of the classroom.
Understanding assessment is too often a singular item on the agenda for a training day here or there. Usually, it is in the guise of analysing some high stakes assessment or other. As we seek out cryptic answers from examiners and exam boards, hunting down marginal improvements in exam performance, we miss the important stuff. We miss out high quality diagnostic assessment in the chase for pressurised exam results, or we pay it mere lip service.
What we need, as a profession, is a much better understanding of assessment and its integral role in all learning. We need to immerse ourselves in the complexities of assessment if we are to read the runes of learning more successfully. In my recent travails into reading evidence and seeking out training on assessment, I have learned the following five things:
There is a lot more I need to learn about assessment and testing, and as a profession, if we are to better manage the workload of teachers, as well as respond to the good, the bad and the ugly of national tests, we need to learn much more about the intricacies of good assessment.
Alex Quigley is Director of Huntington Research School. He is the author of 'The Confident Teacher' @huntingEnglish