4 steps to data-based decision making for school improvement
By: Sue Holt on Feb 7, 2023 2:52:41 PM
3 min read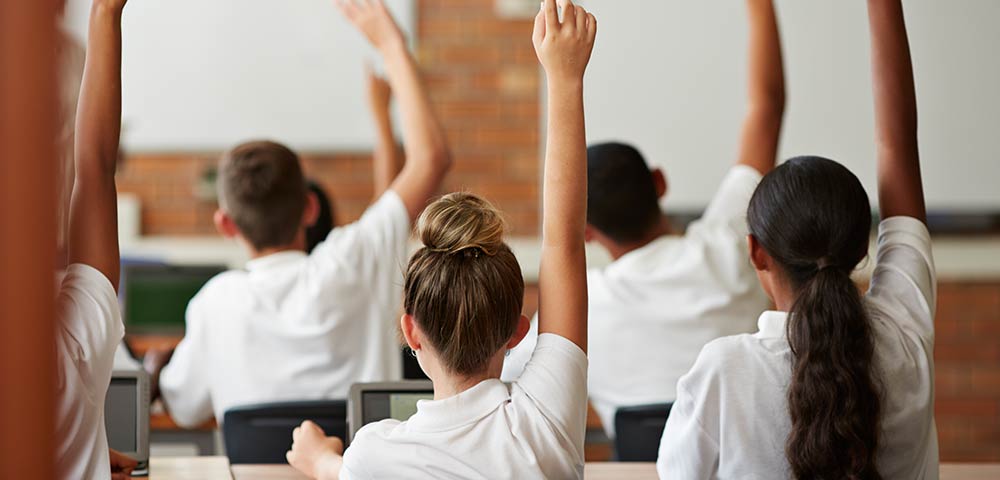 Sue Holt has extensive experience in international education, holding various posts over 30 years including Deputy Head (Curriculum), Head of Secondary, Vice Principal, and Acting Principal.
Sue has specific interests in the use of data, teaching and learning, assessment, effective CPD and curriculum and budget planning. She now works as an independent consultant and is currently working with Cambridge CEM to develop and deliver a new suite of data training courses.
Every school wants the best outcomes for its students.
Research has suggested that data-based decision-making can contribute to increased student learning and achievement.
However, data-based decision-making in schools often makes the mistake of focussing on the use of summative, rather than formative, assessment data as a way to bring about improvements in student achievement.
But what kind of data sources should be used and how can school leaders overcome barriers to data use?
4 stage process
We know that many schools are inundated with assessment data: admissions test data, tutor observations, Key Stage results, end of unit, term or year assessments.
And we know that teachers and school leaders didn't enter the profession to focus on data.
However, when it comes to using data as a goal to improve learning outcomes, the best approach is a four-stage process in your school improvement cycle based on data collection, sense-making, taking action and evaluating impact.
In essence, it is based on four key questions:
Where are we? What can your students do? What are their strengths? Which areas are most in need of development? What is their potential?
Does the curriculum meet the needs of students?

How will you meet the challenges? How should the curriculum be adapted to meet the needs of

all

students? Where is more support needed? What additional resources are needed?

Is the teaching and learning effective? Does the teaching and learning in the classroom meet students' individual needs? Do the teachers have the necessary information to fully understand the needs of each student? Can teachers effectively support and challenge students to succeed?
How effective are our strategies? How successful were student outcomes? What strategies have been implemented? Have they worked? If not, why not and what can we do differently?
How can Cambridge CEM data help in this 4-stage process? In my experience, CEM data gives you vital evidence to support you at every stage of this journey: It is there at the beginning of the process helping you understand what students know and can do from the start; it provides evidence to support you when you are designing the curriculum and adapting your teaching, and it is there at the end of the process to help you evaluate the outcomes and your success.

Cambridge CEM Professional Development
Data-based decision making doesn't happen in isolation. Instead, it is influenced by numerous factors, such as the approach taken by senior leaders; the accessibility, quality and ease of use of the data; and the knowledge and skills of the data users.
The Cambridge CEM data training courses that we have developed help middle leaders and senior leaders remove the barriers to unlock the potential of data use.
The courses will give you the tools see what is happening at an individual, class, cohort and whole school level, and develop an evidence-based approach to school improvement strategies resulting in better outcomes for students.
We have developed these courses because we know that it is important that school leaders encourage data use as a tool to support effective teaching. It is also important for leaders to provide support and to create opportunities for teachers to collaborate on the use data and develop teachers' data use skills.
When you've analysed the data at the beginning of the year to set goals, and then look again at the end of the year and you see positive, measurable outcomes, isn't that what teaching is all about?
Find out more about Cambridge CEM's Professional Development courses