Establishing a Healthy Data Culture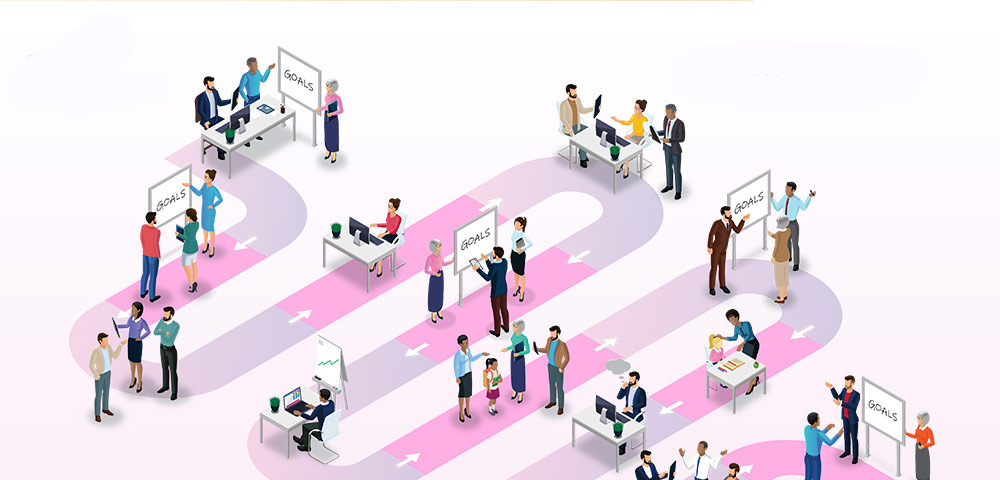 By Sarah Turner, Education Manager, Cambridge Assessment
Anyone that has worked in a school will understand the pressure of being wholly responsible for the progress of the students in their classes.
As a secondary English teacher, I felt palpable dread every time I was asked to account for the fluctuations in data around the performance of my pupils. I was a good teacher, but the data wasn't always my friend. I often felt that the mitigations I provided around 'blips' in progress were accepted more because of my ability to tell a good story than in my ability to interpret and build on the data.
Understanding the data
At the time, I remember being aware that there was a huge gap in my knowledge and, whilst it went unspoken, I knew my teammates felt the same. I could understand what the data was telling me about the present. Some of my students were doing better than expected; some were about where they should be, and others were not doing as well. What I had no clue about was how to move each one to a better position. How should I support the least able; give a boost to those in the middle and stretch those at the top end?
While I worried about my inadequacies as a classroom teacher, my Head of Department would simply ask us all for a list of 'borderline' students who would benefit from intervention strategies to secure them a pass. This was usually followed by the appointment of a specialist tutor and a sense of satisfaction that external accountability measures would be met. Job done.
Or was it?
Looking back, I am horrified on two counts. At the student level, it is appalling that at the end of a fraught school year we were satisfied with an outcome that improved chances for the few and not the many. At the school level, I cannot believe that this 'quick fix' culture was allowed to exist.
Building confidence
Whilst all schools are driven by external accountability measures, what was missing in my school's culture was a sympathetic internal accountability. Richard Elmore defines this as the alignment within a school of 'individual responsibility, collective expectations and accountability' (cited in Fullan, 2015: 51).
It is the building of confidence within educators to help them embrace data and use it to inform improvement. This confidence is built by leaders within a culture of trust and collaboration. It is founded on good quality reflective practice and self-evaluation that is free from recrimination and is underpinned by coaching, mentoring and professional development.
Michael Fullan (2015) tells us that as educators become more comfortable with using data, they begin to seek it out to underpin their understanding of where their students are and where they need to be. He goes on to say that 'it is teachers working together in a focused manner that makes the difference. Social learning and shared meaning are at the center of school and system success' (Fullan 2015: 51)
Empowering teachers and driving improvement
Similarly, where data is concerned, Earl and Katz (2002) suggest that cultivating a 'culture of inquiry' supports teachers to understand how to bridge the gap that I had felt in my knowledge. Leaders should try to create school cultures that:
provide opportunities to involve others in 'interpreting and engaging with data'
create an internal sense of 'urgency' to encourage teachers to create the link between the data and the strategy for improvement
make time, to allow colleagues to work together to understand and interpret data and to plan for next steps
allow for coaching partnerships to facilitate reflection on data, what it means and how it can be used for improvement
In helping to create this culture, leaders move the perception of data from being 'disabling' to being 'empowering' (Fullan 2015: 51) and leaders and teachers are themselves empowered to make the best judgements on the best strategies for the best outcomes.
This collaborative and non-punitive culture uses data, qualitative and quantitative, to drive improvement for everyone in the school community. Most importantly it places the power back with the experts, the teachers. It allows educators to use data as a tool for improvement rather than simply as a measure for accountability.
About the Author: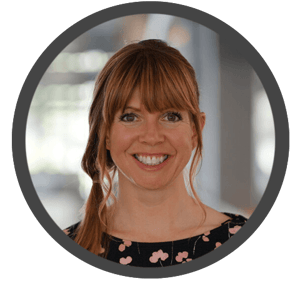 Sarah is Head of Professional Development Programmes in the Teaching and Learning Division at Cambridge Assessment International Education. She manages a suite of Cambridge Professional Development Qualifications (PDQs) which are currently offered in over 220 schools worldwide.

Sarah's interest in the use of data stems from her 15 years as a secondary English teacher and, more recently, her work with colleagues from CEM to develop a Data-led School Improvement Journey. This is a set of resources which highlight the range of data that is gathered in schools over the course of a school year and show how this information can be used to inform improvement. The Data-led School Improvement journey resources will be published later this year.
References:
Earl, L., & Katz, S. (2002). Leading schools in a data rich world. In K. Leithwood, P. Hallinger, G. Furman, P. Grann, B. Mulford, & K. Riley (Eds.), The international handbook for leadership. Netherlands: Kluwer Academic Press
Fullan, M (2015) The New Meaning of Educational Change, Fifth Edition. New York and London: Teachers College Press.
Find out more about using data in schools