How much progress do children make in literacy in the first year of school?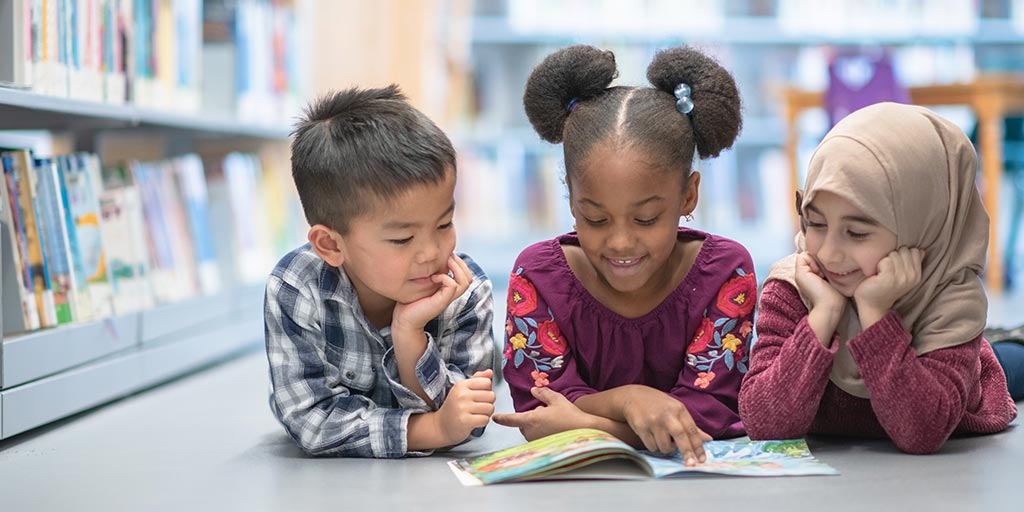 Early Years teachers help lay the foundation for education and discovery.
They play a pivotal role in children's development in their first year of formal education. They start children off on their school careers by creating a fun, challenging, supportive and rewarding educational experience.
At the start of a new school year, it can sometimes seem like there is a mountain to climb. As a teacher, you need to know where your children are starting from, identify what support they need, and what they need to do next. Occasionally, this may seem overwhelming.
After the first term many teachers may still be feeling that there is a lot of work to be done, but the first signs of their impact as an educator will be starting to show in the progress their class is making.
Literacy in the Early Years
We know that being in an effective class in the first year of school and receiving high-quality early schooling can accelerate children's literacy skills. It is also widely acknowledged that emergent literacy skills are positively associated with later educational achievement.
A recent study by Cambridge CEM looked at the assessment data from over 70,000 children aged between 4 and 5. The research is based on data from CEM's baseline assessment, BASE, which is taken by children in the first few weeks of Reception class. BASE measures what the children know and can do in key areas of learning, including emergent literacy, at the start of their Reception year and then again at the end.
While the research revealed the different levels of knowledge, skills and understanding children start school with, it also demonstrated the impressive leaps in progress children made in their first year of school in key areas of early literacy: concepts about print, letter recognition, word recognition and vocabulary.
Concepts about print
Concepts about print can be viewed as the foundations of reading and writing, and it teaches children about how books work and that print carries meaning.
Children's understanding of how print works does not come about unaided, but through the active involvement of Early Years teachers, parents, and other children and practices such as guided and shared reading.
In BASE, some of the first questions we ask relate to children's understanding of basic concepts about printed material, assessing areas such as their understanding of letters, words, and sentences.
Our research shows that across the school year large improvements can be seen.
Fewer than 20% of children starting school knew about full stops, capital letters or knew where to start reading, but by the end of the year 81% or more were able to do this.
Letter recognition
Recognising the shapes of letters and knowing the names of letters is fundamental to learning to read. Letter recognition enables emergent readers to make the connection between how the printed text is associated with spoken language. Importantly, knowledge of the alphabet is a strong predictor of children's success in learning to read.
Our research shows that the letters most easily recognised by children at the start of their first year of school are:
lower case 's'
lower case 'o'
lower case 'm'.
Around 60% of children were able to identify them.
The most difficult letters for children to recognise at the start of the year were upper case 'Y' and upper case 'Q' with fewer than 20% of children recognising those letters.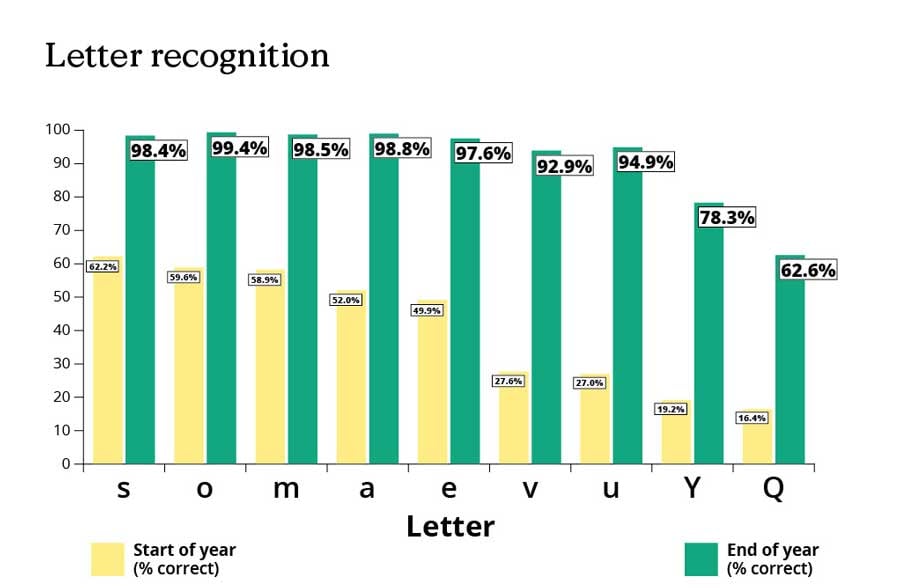 Throughout the first year, early years educators will engage their learners with a whole range of activities and alphabetic instruction, and we see that by the end of the year most children are able to name almost all the letters of the alphabet.
Word recognition
One of the more challenging sections of BASE requires children to read a selection of simple two or three letter words. Our research shows that at the start of the Reception year, only a small proportion of children are able to do this.
Being able to read any of these simple words was something that fewer than 20% of children could do at the start of the year. The easiest word was 'dog' and the most challenging was 'see'.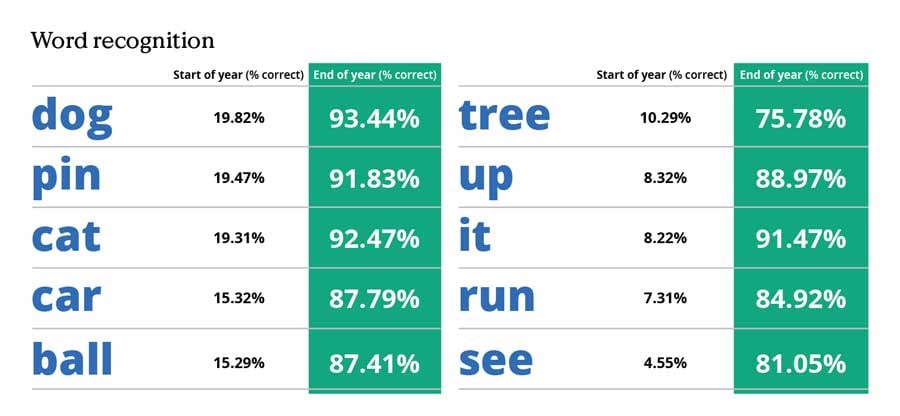 However, after a year in school, our research shows that between 75% and 93% of children could read all the simple words in the BASE assessment.
Implications for teachers
CEM's research shows a whole spectrum of abilities for 4-year-olds in their first year in school.
Mark Frazer, Teaching and Learning at CEM explains: 'When children arrive at school, they come from a wide range of backgrounds with very different levels of knowledge, skills and understanding. Some children may have had as many as five terms of formal education in Nursery, while others arrive with only informal learning from activities they have engaged in at home with parents, siblings and friends.
'This makes it really important for teachers to very quickly get to know their pupils so they can recognise where they need to support or challenge the children in their class, and to provide individual learning opportunities.
'Once individual needs have been recognised, it is amazing how quickly young children can make progress,' Mark explains. 'Carefully recorded observations and data from baseline assessments will quickly reveal just how rapid that progress is. Cross-checking this with information and observations from parents and carers is often overlooked but can frequently reveal what children can do outside of the school setting.
'Using systems such as the BASE assessment means that teachers have reliable, valid and comparable data to gauge what is most needed by children to improve their learning experiences and outcomes.'
Find out more
about the BASE assessmen

t