New Cambridge CEM Networks provide knowledge-sharing platform for school leaders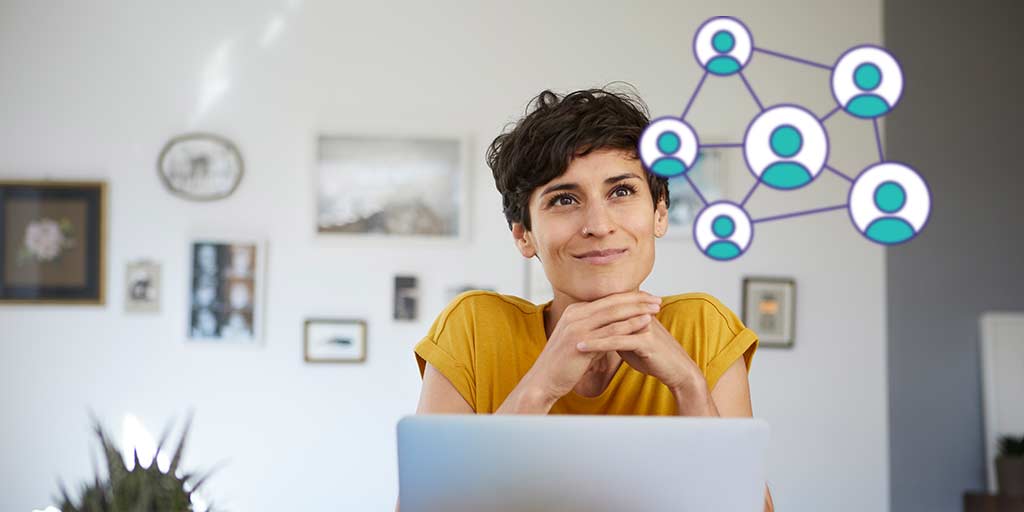 Cambridge CEM has launched a new network for school leaders to share knowledge, best practice and solutions to common challenges with each other, leveraging regional expertise and experience.
The Cambridge CEM Networks are designed for both Primary and Secondary school leaders. The groups will meet regularly to exchange knowledge and better use Cambridge CEM's assessments and reporting to have the greatest impact. Lucy Baker and Suzanne Tipping, Cambridge CEM's Assessment Advisors, set up the groups to create a hub for sharing effective interventions, professional development and supporting teachers to develop confidence in using data.
The Cambridge CEM Secondary Networks
The first meetings of the Cambridge CEM Secondary Networks took place in April. The topic of the first session was how to make baseline assessment work for schools, based on a blog post by Kate Bailey, Cambridge CEM's Managing Director. The Networks are currently based in Cambridge/Bedford and the Northeast, near Cambridge CEM's offices in Cambridge and Gateshead. Having localised networks means local schools can get to know one another and discuss local topics of interest to them. All participants were sent tea and biscuits and had an opportunity to chat to one another at the start of the sessions.
Topics covered during these first Network meetings included:
How to advocate for data acceptance and use in schools to inform interventions
What data to make available to tutors, teachers and parents
What data is used to produce target grades
What reports are beneficial in schools
How Cambridge CEM's reports can help identify SEND students.
Andrew Lyth, Cambridge CEM's Statistician, shared insights on how Cambridge CEM calculates value-added feedback to schools and how to interpret the graphs and reports. Participants were able to ask detailed questions about the data and how it relates to their own school's feedback.
Cambridge CEM's Customer Success Manager, Laura Cherry, was also in attendance, using feedback from participants to inform improvements to the tools provided to new and existing schools using Cambridge CEM assessments. "We're always looking for ways to find out what we can do to better help teachers and schools, and the Cambridge CEM Network meetings were a brilliant way to do that" said Laura. "Everyone was so engaged and forthcoming, and we're already working on some improvements based on those initial conversations, which I'm really looking forward to building on throughout the year."
"I was so pleased that teachers and senior leaders from our local secondary schools chose to dedicate some of their very precious time to attending our network meetings," said Suzanne. "I loved having the opportunity to hear how they were currently using the data generated by our pre- and post-16 baseline assessments and what positive impact using the data was having in their schools. The members were keen to share their practice and learn from each other about how they could use the assessment data in more effective ways, to improve their own efficiency and the educational outcomes of their students. Having the conversations directly with educational professionals who are using Cambridge CEM assessments and finding out how our assessments could work even better for them was also so valuable. I am looking forward to our face-to-face meetings in June and holding practical workshops that will apply directly to their data!"
How network members are informing the agenda
The Cambridge CEM Network groups have helped generate feedback will inform future meeting agendas. The feedback included:
Developing teachers' confidence in using and understanding how data is created through CPD opportunities
Having short videos on how the reliability of predications and data
CEM providing resources and ideas to boost underachieving students
Helping promote the benefits of teachers using the reports to inform their teaching.
Participants have been provided with a Teams group to chat with one another and Cambridge CEM staff outside the Network meetings, meaning conversation is continuous and topics are raised with the group as they arise.
The next Networks will meet in June. If your school is interested in participating, please contact Lucy (lucy.baker@cambridge.org) or Suzanne (suzanne.tipping@cambridge.org).