What affects students' wellbeing in school? From parents to personality to progress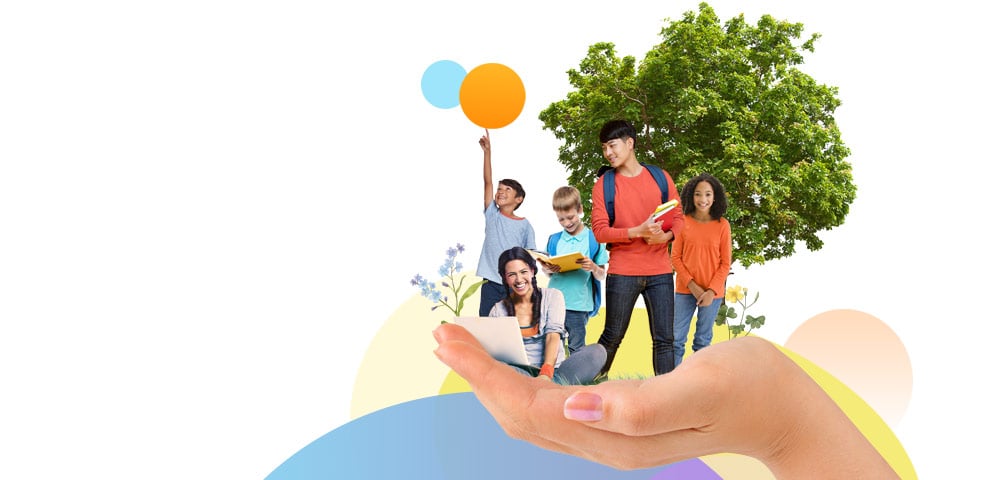 By Dr Irenka Suto, Assistant Director of Assessment
The pandemic has increased global awareness of wellbeing, and of the need for both teachers and students to understand more about it.
Over the past two years there have been many school closures around the world, with countless young people experiencing considerable upheaval and missed learning opportunities.
When schools have re-opened, teachers have been eager to make the best use of their time with students. On the one hand, they have favoured a highly focused approach, targeting their teaching around the core academic content that is most needed for educational success. In secondary schools in England, for example, content was reduced and there were fewer topics for students to learn in some GCSEs in 2022.
On the other hand, teachers are also aware of the need to take a broader, more holistic approach to understanding and supporting children and young people. A greater focus on wellbeing is high on the agenda for many schools.
What is wellbeing?
Together with researchers in the Faculty of Education at the University of Cambridge, at Cambridge CEM we take the view that mental wellbeing is a combination of both feeling well and functioning well. Wellbeing can relate to any aspect of life, including school.
Feeling well is about how satisfied we are with life overall from our own, subjective viewpoint. It is about recognizing and managing both positive and negative emotions. Functioning well is about our perceptions of our personal development. It is about engaging in meaningful activities and interacting with other people. It is about learning to accept who we are and what we could be, to be fulfilled. Students with high levels of wellbeing in school feel they are enjoying their education, getting the most out of it, and reaching their potential.
What affects wellbeing in school?
A key question for many teachers is that of what affects the wellbeing of children and young people in their care. What leads some students to experience high levels of wellbeing, and others to feel and function less well?
Wellbeing is subjective, psychological state. This means that students in identical physical circumstances can perceive things very differently and have very different levels of wellbeing. This also means that although we can identify factors that may influence wellbeing, there is no guarantee that they will actually do so for any particular child. Something that is critical to one child's wellbeing may be much less relevant to another's.
It can be helpful, therefore, to think in terms of broad areas of influence and to discuss these areas in pastoral conversations with individual students.
Home and school environments
One such broad area of influence is a child's environments. Both the school environment and the home environment are important for wellbeing in school, as is social media which can straddle the two.
A great many aspects of these environments could potentially come into play. For example, for some students a challenging home environment can be one in which they receive little parental support, interest, and encouragement.
In stark contrast, but also potentially just as challenging for wellbeing, other students may have extremely demanding parents with unrealistic expectations for their academic achievement. This pressure may be coupled with little free time to unwind and relax.
Like home environments, school environments also vary significantly and in many different ways. In some parts of the world, an unreliable electricity supply in the classroom could limit teaching and learning opportunities, creating uncertainty and worry, and affecting students' perceptions of how well they are able to function.
In other schools, issues potentially affecting this area of wellbeing include limited classroom resources, poor quality teaching, and a lack of pastoral support.
Additionally, we know from our research on social interactions that during the pandemic, teaching activity types that occurred both within and outside of lockdown schooling changed markedly compared with during pre-pandemic schooling. Students reported spending less time interacting with their teachers and peers though whole class work, small group work, and pair work, and more time working independently. These findings offer an explanatory mechanism for the lower levels of wellbeing that have been reported by many young people during the pandemic.
Personal attributes
In addition to environmental factors, it is also worth considering some other broad areas of influence upon wellbeing in school. One of these is a child's personal attributes. For example, a child's attitudes and behaviours can be as important as their subject knowledge for progress and wellbeing in school.
Well-researched personal styles of behaviour that are known to play a role in education include intellectual curiosity, motivation to achieve and self-management, resilience and adaptability to demands, and a collaborative approach to working and interacting with others.
Language proficiency
For students with English as an Additional Language, in an English-speaking school, their English proficiency may also affect their wellbeing. We know from our baseline assessment data that language is critical to academic success in many different school subjects. However, it is also important for social interactions, which are a key element in functioning wellbeing in school.
Language proficiency could potentially interact with personality to influence wellbeing – a gregarious child who thrives on friendships and other social interactions may feel more hampered by poor English than someone who is more introverted.
Academic achievement
Last but not least, academic achievement is likely to be another broad area of influence on wellbeing in school. It is highly likely to contribute to feelings around doing well – the functioning side of wellbeing.
Whereas high grades would have a positive impact on wellbeing, low grades would have the opposite effect. As with language proficiency, the strength of this effect may depend upon personality. The more conscientious the individual, the greater the impact on their wellbeing of not doing well in class or in an examination.
Talking to children and young people
Given the subjective nature of wellbeing and the large variety of potential influences upon it, talking to students about wellbeing is crucial to understanding it. In Cambridge CEM we worked with researchers in the Faculty of Education to develop the Cambridge Wellbeing Check, which can be used as a tool in the classroom.
Teachers can use the check together with our lesson plans and definitions of key words to help to educate their students about what wellbeing is. This can create a classroom culture that is emotionally literate, sensitive, and aware of the emotions of others. This then sets the scene for rich discussions of what might affect wellbeing within the group.
In addition to classroom discussions, however, we would encourage one-to-one conversations with individuals, to delve deeper into what is affecting their personal wellbeing. The individualised reports that accompany the Cambridge Wellbeing Check offer a starting point to encourage conversations between students, their teachers, and appropriate support staff. Colleagues can then work together to ensure that these students are supported in the best possible way.
Find out more: