What makes effective assessment?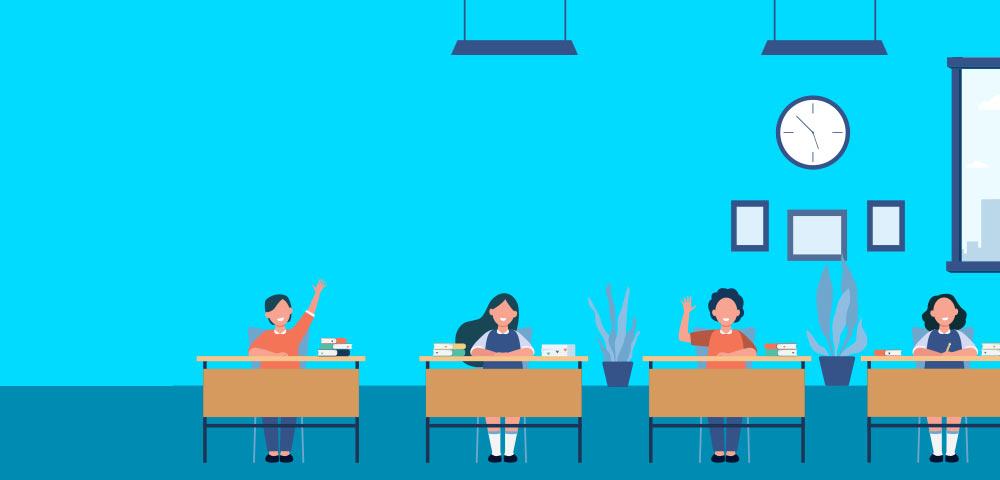 By Suzanne Crocker, Assessment Standards Manager
Information on pupil progress is key to teaching and learning success, but sometimes less is more.
We as teachers assess all the time, both formally and informally. What is our teaching plan? What outcomes are we measuring ourselves and our pupils against? What do my students know already and what do they need to know?
Assessment is not an end in itself, but the vehicle for educational improvement.
So here is my take on 6 key questions for highly effective assessment:
1. What exactly do you want to assess?
I am a linguist by trade, and I know that progression is not linear when learning languages, so some knowledge and skills will need to be taught and tested no matter what the topic is.
Whereas, in other subjects, each topic might be a bit more self-contained regarding knowledge, but there are still skills that are developed across the different topics and over time.
What you want to assess depends on what you want to do with the information.
Do you want to check that learning has taken place? Ask questions, check back understanding, mark work.
Has your class understood the lesson objectives or the instructions? Ask a pupil for feedback.
You need to decide the knowledge and skills that should be assessed in each more formal summative assessment.
More important is the knowledge such as gaps and areas for improvement that you can use to set targets for your class.
2. Why are you assessing?
Are you assessing because you at an appropriate point to check understanding and give feedback? Are you assessing to report to parents, departments, management? Are you assessing because you have to?
There have always been complaints about exam-factory schools – where the focus is on grades and teaching to the exam rather than on the curriculum.
But, successful departments are those that work together, across all year groups, to plan appropriate programmes of study with agreed key assessment points. The assessment points should be staggered and give teachers enough time to reflect on the areas for improvement and to incorporate them into their planning.
3. How are you going to assess?
Do you have a list of what you expect the class to have learnt? Do you have clear teaching objectives from the topic or unit covering what you hope is learnt by your class?
Assessment can be anything from the everyday questioning in class to a formal exam, often placing the burden on the classroom teacher to conduct and then mark the assessments. But there is a different way. Empower your pupils by teaching them how to assess their own progress against lesson objectives, then they can work in groups to assess each other.
It takes time and patience, but it is a true 'eureka' moment when you realise that you are a bit redundant, when the class is working in groups to assess each other, and they get really good at being positive, supportive and giving constructive criticism in the form of SMART targets.
I have done this with all ages and all abilities and whilst some need more scaffolding initially, for example using a bank of targets, all have enjoyed the independence and responsibility.
4. Who are you going to give the results to and why?
Consider the format of the results and what this data is going to be used for.
Education professionals have experience of interpreting educational data and know what the numbers and targets mean.
Do parents and pupils need all the information? If so, do they need an explanation? In one school where I worked, top sets started a second language in Year 9, so the first reporting point would show that in their first language they were at a level 5/6/7 but in the second language, they were a level 1.
Each year, there were queries from worried and sometimes angry parents as their child was usually very able yet why were they failing in this second language? An explanation was needed to help the parents interpret the data correctly.
5. How much time are you going to give to the assessment?
Assessment could take up all the classroom time and then there would be no space for teaching and learning.
Formative assessment is different as it is almost a constant in any lesson, however, summative assessment in some form should take place at the end of each unit or topic.
Summative assessment can also be turned into formative assessment by analysing what went well and how each pupil can improve by setting targets.
Working in this way will keep assessment at the centre of the wheel of teaching and learning but not let it take over.
6. How do you engage key players?
It doesn't matter how much assessment you do if you don't do anything with the resulting data. Others should engage with it and the subsequent goals in a meaningful way.
It has to be seen as important by stakeholders. Who are these stakeholders and what will they do with the data?
Your school needs to embed assessment and data into the curriculum and work to fully engage stakeholders in the process which is continuous and iterative.
Teaching and learning is a complex process and assessment is the bridge between teaching and learning.
Assessment works best when there are clear and explicitly stated purposes. The outcomes of assessment matter, but so too does the journey to get there. Effective assessment can help us recognize whether our students have understood what we have taught and how they are progressing, as well as helping to improve our decisions and inform our actions.
How can baseline assessments help in your school?