A new challenge
Schools, teachers, students and parents are now facing the challenge to overcome the interruptions to learning caused by Covid-19. But good judgement is dependent on good data.
CEM assessments can help you:
Get an objective view of your students' strengths and abilities in key areas
Set ambitious and realistic goals for your students
Quickly access stable and reliable data
Understand performance trends over time
Target resources and guide curriculum and instruction
Want to know how CEM data can help in your school?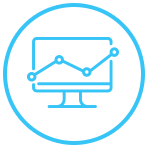 Baseline data
Map what your students know
Identify students' starting point
Diagnose gaps in learning
Shape your teaching to meet your students' learning needs
Information at pupil, class, subject, school level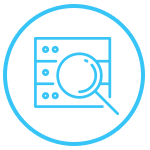 Predictive data
Set targets and plan next steps
Indicators to grades at GCSE, IGCSE, A Level and IB Diploma
Set challenging targets
Plan your interventions to help students improve on areas of weakness
Support students' progress with confidence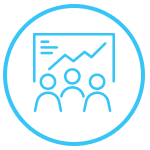 Longitudinal data
Monitor trends over time
Monitor cohort performance over time
Identify trends over time
Compare the performance of previous years
Target resources effectively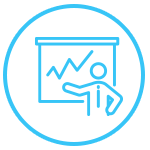 Value-added data
Review progress and share best practice
Evaluate student outcomes
Value-added reports on results day
Measure the impact of your teaching
Share best practice and identify areas for school improvement
... the single thread running through my entire experience has been CEM assessments. I have introduced CEM in all of my schools and it has been a vital tool with so many benefits, from setting standards and realising expectations, to helping me support the students, staff and measure school performance"
Sue Holt, former international school senior leader
Why CEM?
Part of Cambridge University Press and Cambridge Assessment, CEM assessments accurately measure a child's potential and progress; an invaluable tool in understanding and responding to their individual educational needs.
Used by education professionals for over 30 years in over 90 countries, CEM is one of the largest and longest established providers of formative assessments for children of all ages, from early years to post 16.
CEM's methods are research-based, evidence driven and market-tested, built on a foundation of non-commercial academic practice.
Find out more about how CEM assessments can give you quick, stable and reliable data to help you improve the outcomes for all of your students.
Register
Renew
Attend our webinars
Explore our back catalogue of webinars featuring Cambridge CEM and teaching professionals from around the world. Watch our previous webinars here.