At CEM, we're all about empowering you to make a difference.
We care about the things you care about, so when you asked us to make what we do even better for you, we listened. Find out how you can get involved.
Meanwhile, take a quick look at how we'll be helping you throughout 2021 – 2022.
New reports available

Individual Student Chances report:
Be confident in your target-setting
Quickly identify the most likely grades for each learner in an (I)GCSE exam, and get vital, forward-looking information to set targets, motivate your students and keep them on track.
Use the new format individual student chances to easily:
identify students that are close to a grade boundary
identify where interventions might improve results
support conversations with parents and carers
inform subject choice ahead of (I)GCSE subject options and identify the best route for your students.
Find your new Individual Student Chances report by logging into your Secondary+ site.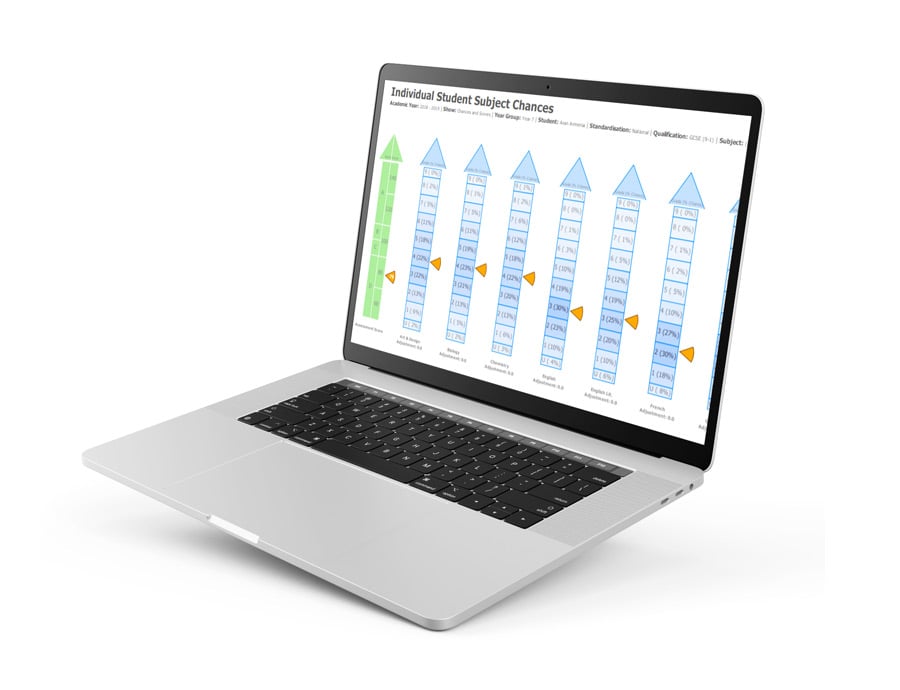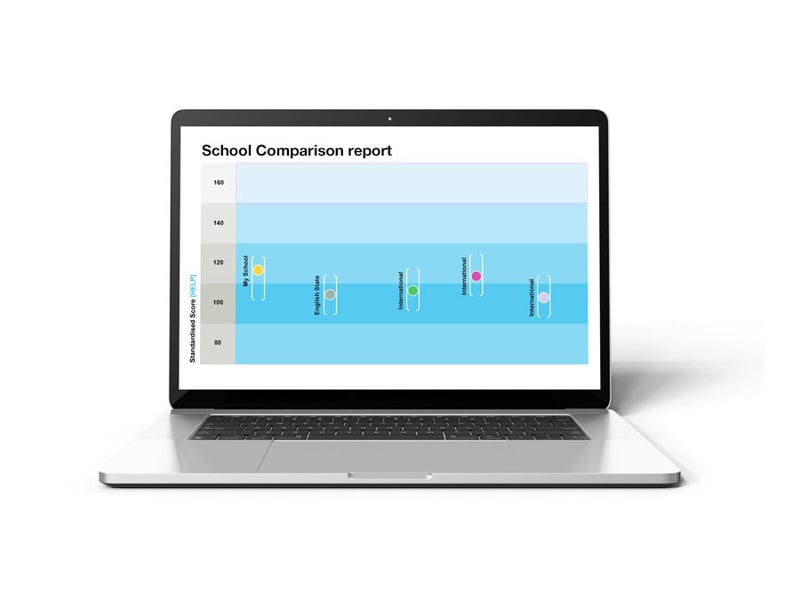 School Comparison reports:
See your school's true potential
Explore our interactive School Comparison reports and understand how your school compares to others.
Easy-to-understand visuals helps school leaders to identify and create goals that will boost long-term performance improvements and reputation, show the success of admissions processes, and make sure you recruit the student profiles that best fit your school.
The Scores Comparison chart gives you unique insight and compares the average student ability level in your school to that in a wider group of similar schools in the UK, around the world, in specific countries, associations or examinations - all based on other schools using CEM assessments.
The School Performance Comparison chart is an excellent tool to demonstrate quickly to staff the profile of students coming into the school and how this differs from other sectors.
Find your new School Comparison reports by logging into your Secondary+ site.
Coming soon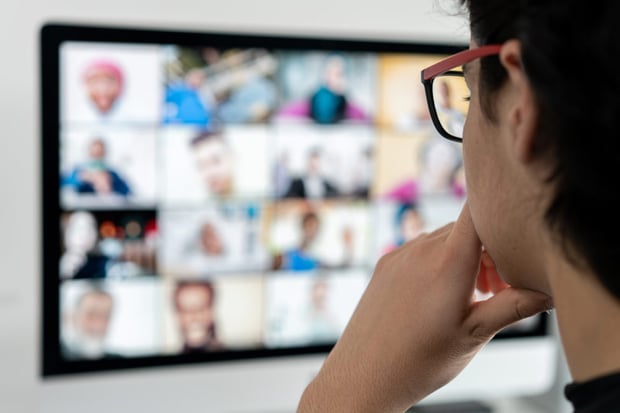 Professional development:
Make the most of your CEM data
CEM's new range of training and support services for schools helps you make the most of your CEM data to support staff and improve student achievement.
CEM will be offering face-to-face and online support, delivered by educators who have real-life experience of using CEM data in practice. The training is timed and tailored to meet your needs and helps you:
Understand how CEM data can be used to improve students' academic achievement.
Secure the skills and confidence to make data-based decisions.
Embed a positive data culture and support whole school improvement.
Support decisions around resourcing, planning and lessons.
Book a meeting with us to find out more.
EAL Guidance:
Help your second language learners make rapid progress
CEM's new 'Quick Guide to using CEM data with EAL students' is a practical guide that gives you actionable insight and helps you shape your students' potential. Understand how:
you can use CEM assessments to support individuals and groups of EAL students at lower-secondary level
to build a profile of learners' abilities
to develop tailored support strategies
to maximise your students' potential.
You'll soon find your 'Quick Guide to using CEM data with EAL students' in our new Help Centre.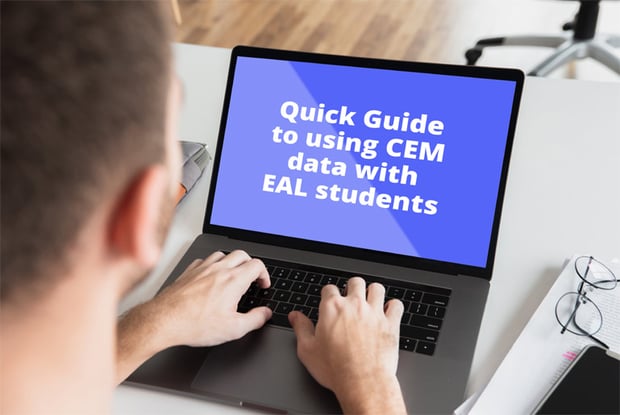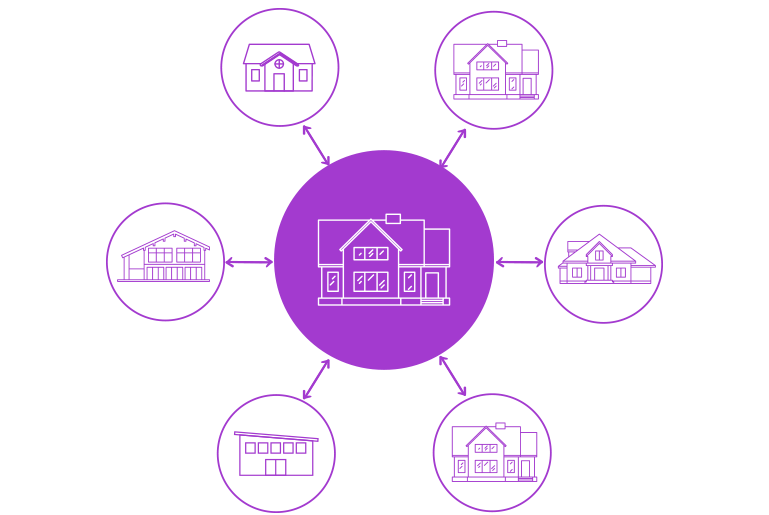 School Groups reporting:
Identify exceptional performance in your schools
The School Group report facilitates good practice amongst schools within the group, as well as identifying where schools might find targeted interventions beneficial. The report helps Executive Leaders of MATs or school groups that operate at regional, national or international level to:
understand the overall group performance and set clear goals
assess the impact of the group's school improvement activities
support long-term reputation building
ensure improved standards across the group.
As part of the University of Cambridge, the report has been co-developed with long-term users of CEM assessments and is based on valid, rigorous, academic research.
Co-create with CEM

We have over 30 years of research and assessment expertise. You know what's important in the classroom today. Let's join forces and make assessment great.
Submit or vote on an idea