Giving your Year 7 students a strong start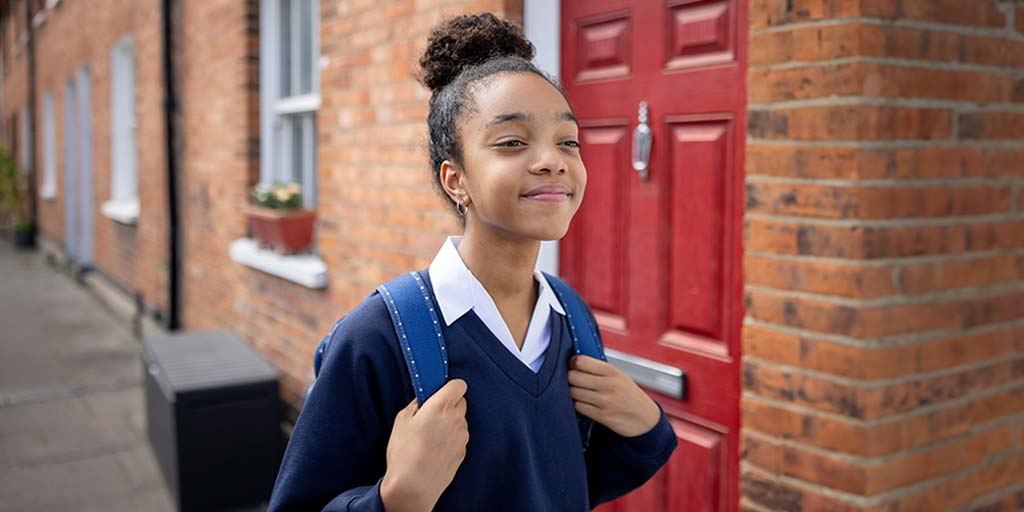 The transition from Year 6 to Year 7 is a significant milestone for students and their parents. It highlights the process of growth, discovery and preparation for the future.
It also feels like there's a lot riding on this year, and on beginning the year well.
Students will be feeling both nervous and excited. Teachers will also be feeling nervous and excited.
So, what is the best way to take on the challenges of a new year? How do you guide and support your students through this tricky time? How do you identify the signs that your new students might be struggling with the transition? How can you discover each student's personality and figure out how to help them learn, grow and succeed with confidence?
A time of change
The shift from Primary to Secondary school brings lots of adjustments. Students are exposed to a more diverse and deeper curriculum, different classes and different teaching styles. The transition marks the beginning of increased responsibility, teaching students to manage their time and work more independently.
It's also a period of identity formation, where students explore their interests and potential career paths, setting the groundwork for future choices. Social integration also becomes crucial as students meet new peers and navigate complex social dynamics.
Teachers play a pivotal role in supporting students through these transitions and new experiences.
Getting to know your new Year 7s
It's worth remembering that the transition to Secondary school brings an increase in cognitive load as they adjust to new subjects, schedules, expectations and friendships.
Put yourself in your students' shoes for the first few weeks – how do you know if you should write in pen or pencil? Or what you should write on the cover of your exercise book? Or if you should underline the date and title on each piece of work? Or how to cope with being embarrassed at getting lost and arriving late for class?
However, the key to starting well is getting to know your students and helping them to get to know you and the school, and making sure they understand the school values, routines and expectations.
Icebreaker activities
Incorporating icebreaker activities, particularly within tutor groups, helps to remove some of the nervousness and bring students out of their shells. Finding ways to engage students in discussions or group activities such as Icebreaker Bingo, Classroom Treasure Hunts, Two Truths and a Lie, Fun Facts about Me or Would you Rather will give you a glimpse into their communication skills, creativity and teamwork abilities.
Informal conversations
Remember, these students are not arriving as blank canvases, but rather as individuals with diverse experiences and existing knowledge. Their journey through Year 7 is not really about starting from scratch, but about building upon their prior development.
Take time to talk to the students informally, both inside and outside the classroom. Ask open-ended questions about their interests, hobbies, holidays and previous school experiences.
These informal conversations can give insights into your students' learning preferences, strengths, and areas for growth helping you to create a learning profile for more personalised and effective learning experiences.
Observation
Observe students during class activities, discussions and group work. Paying attention to their level of engagement, how they talk to others and approach problem-solving will give you insights not only into what they already know and can do in your subject, but also help you understand their critical thinking skills, collaborative abilities and areas where they might need additional support.
Baseline assessments
Carrying out a baseline assessment early in the school year provides valuable insights into students' strengths and areas that need improvement.
Baseline assessments such as MidYIS, which is specifically designed for students aged 11 to 14, perfectly complement a teacher's intuition and experience, and it measures students' abilities across vocabulary, maths and non-verbal skills.
It gives you an instant and immediate snapshot of your students' abilities as well as an indication of what results you can expect in the future.
"The intelligent use of high-quality information can enable a secure and smooth transition… MidYIS provides much of the reliable and objective information that we need."
Ian Sanderson, Director of Learning and Teaching, Hymers College
Having this information at the start of the school year helps with early identification of learning challenges and allows for timely interventions and support strategies to be put in place.
Used alongside diagnostic tasks or pre-assessments that are aligned with the upcoming curriculum, baseline assessments can help you to identify gaps in students' knowledge and skills and means you can plan for differentiation and tailor your teaching approach to their individual needs from the very beginning.
Student wellbeing
Change is a normal part of life and can provide opportunities for young people to develop their confidence, resilience and horizons.
However, some students are more likely to struggle with the transition that others, and for those who do, the transition may have a negative impact on their wellbeing as well as their academic achievement.
Schools can support students in adapting to change and fostering resilience, self-confidence, and self-esteem through their health and wellbeing education programme and supporting students in cultivating emotional and social skills.
Using tools like The Cambridge Wellbeing Check as part of a school's PSHE programme, also help to give students the skills to navigate change successfully while enhancing their overall wellbeing.
Setting appropriate targets
The data from baseline assessments gives you an indication of what to expect in later GCSE examinations. These predictions, alongside observation and ongoing monitoring, will help you to see where you might need to adjust your expectations and set goals with your students that are realistic and appropriately challenging.
Taking the time to have valuable learning conversations and being clear about expectations and targets means you stand a better chance of keeping students engaged and motivated right from the beginning.
The move to Year 7 will inevitably have its hurdles and hiccups with many students facing what feels like the biggest challenge of their lives so far.
Offering support, addressing concerns, and building confidence and identifying issues with frequent check-ins will go a long way to alleviate the anxiety of the first few weeks and build the foundation for success later down the line.
Find out more about how baseline assessments can ensure a smooth transition: