Our termly newsletters are available to download and read at your leisure, but you can also sign up to our mailing list to receive newsletters directly to your email.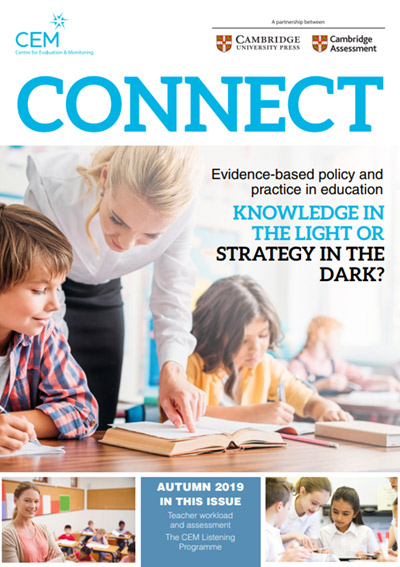 In this issue: Evidence-based policy and practice in education, Teacher workload and assessment , The CEM Listening Programme, Using InCAS to support students with Special Educational Needs, Download/View to read more...
Autumn 2019
Get in touch!
We would love to hear how CEM assessments have helped you in your school, so get in touch and let us know.
Get in touch